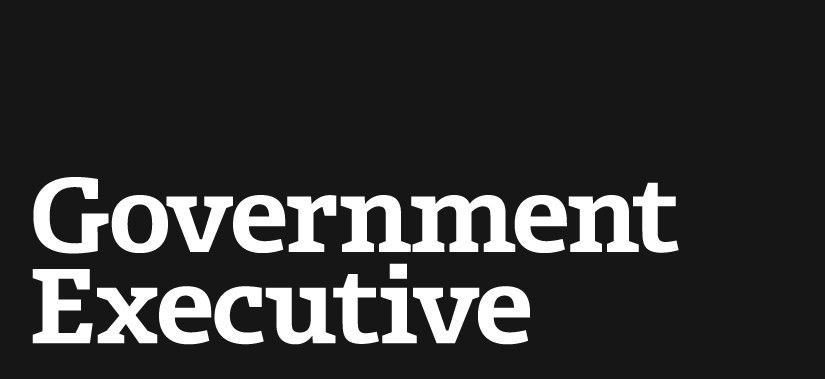 Pay and benefits legislation awaits lawmakers
July 7, 2009
This story has been updated to reflect the news.
Congress has several bills under consideration, including legislation that would affect federal employees. Here is a recap of some issues that lawmakers could vote on before they leave for August recess.
Pay raise: The Senate Appropriations Committee panel passed a 2.9 civilian percent raise on July 9, while the House approved the Obama administration's 2 percent recommendation on July 16. The House passed a 3.4 percent raise for military personnel on June 25; the Senate followed suit on July 23.
Bills: H.R. 2647; S. 1390; H.R. 3170; S. 1432
Status: In late August, President Obama announced that he would use his authority to set a 2 percent pay raise for civilian employees in 2010. The House and Senate have both passed their versions of the 2010 Defense authorization bill with 3.4 percent pay increases for military service members. Obama recommended a 2.9 percent pay raise for military members in 2010. Congress has not decided yet which civilian pay raise figure to support.
Related Stories: Pay parity supporters push for 3.4 percent civilian raise
Final 2010 budget blueprint supports military-civilian pay parity
Obama stands firm on 2 percent civilian pay hike
House passes 2 percent pay raise
National Security Personnel System: Both the House and Senate versions of the fiscal 2010 Defense authorization bill contain language that would require the Defense secretary to make the case for reforming the Pentagon's pay-for-performance system, or begin dismantling it within one year and revert to the General Schedule.
Status: Both the House and Senate versions of the Defense authorization bill, passed before the August recess, would dismantle NSPS within one year if the department cannot provide an adequate plan for improving the pay system. That bill is now in conference committee.
Related Stories: House sounds death knell for Pentagon pay-for-performance system
Administration calls language gutting Pentagon pay system 'premature'
Federal pay and benefits reforms: The House fiscal 2010 Defense authorization bill includes several provisions affecting federal workers that would:
Allow Federal Employee Retirement System employees to count unused sick time toward their retirement annuities
Change how retirement annuities are calculated for Civil Service Retirement System employees to make part-time work a more attractive option for those nearing retirement
Encourage former FERS employees to return to government service by allowing them to redeposit the retirement money they withdrew, and also to credit their previous time towards retirement
Give civilian employees outside the continental United States locality pay rather than annual cost-of-living increases
As of late June, the Senate did not include any of these provisions in its Defense authorization legislation, but supporters hope they will be added as an amendment, or included in the bill's final version after conference committee.

Status: H.R. 2647 was passed by the House in June; due to a filibuster from Sen. Tom Coburn, R-Okla., the Senate version does not include any of these provisions.

Related Stories: Federal Workforce reforms dropped from Senate Defense authorization bill

Federal pay and benefits provisions missing from Senate bill

House resuscitates FERS sick leave fix

Rehiring federal retirees: Congress is considering legislation to allow federal retirees to rejoin the government without taking a cut in their annuity.

Bill: S. 629

Status: The legislation was added to the Senate 2010 Defense authorization bill, but is not included in the House version. The legislation is now in conference committee. Related Story: Language to ease rehiring of retirees makes it into Defense authorization

Federal telework, hiring bills advance

Paid parental leave: Congress is considering a bill that would give federal employees at least four weeks of paid parental leave following the birth or adoption of a child.

Status: The House passed the bill on June 4; the Senate Homeland Security and Governmental Affairs federal workforce subcommittee is considering companion legislation.

Related Stories: Senate climate favors paid parental leave bill, supporters say

Parental leave act moves closer to law

Domestic partnership benefits: Congress is considering legislation that would extend full access to health care and retirement benefits to the same-sex partner of a federal employee.

Status: The Senate version is now before the Homeland Security and Governmental Affairs Committee. The House version is before the government reform panel's federal workforce subcommittee as well as the Judiciary Subcommittee on the Constitution, Civil Rights and Civil Liberties.

Related Story: Lawmakers unveil bipartisan domestic partner benefits bills

Telework: Congress is considering legislation that would require departments to expand their telework policies.

Status: The Senate Homeland Security and Governmental Affairs Committee approved the bill, but the full Senate has not voted on it yet. The House version is still under consideration by the House Oversight and Government Reform Subcommittee on Federal Workforce, Postal Service and the District of Columbia.

Related Stories: Federal telework, hiring bills advance

Bill would encourage more telework

Federal hiring reform: S. 736 would eliminate Knowledge, Skills and Abilities statements as a requirement for federal job applications, shorten the hiring process for candidates, and require departments to create workforce development plans and inventories of applicants.

Bill: S. 736

Status: The bill is before the Homeland Security and Governmental Affairs federal workforce subcommittee.

Related Story: Personnel chief isn't waiting on Congress to begin hiring reforms

Bargaining rights at the Transportation Security Administration: H.R. 1881 would require collective bargaining rights for TSA workers.

Bill: H.R. 1881

Status: The bill has been referred to the Oversight and Government Reform's federal workforce subcommittee.

Related Story: Pay and Benefits Watch: Bargaining Table

Bargaining rights at Veterans Affairs: H.R. 949 would expand and strengthen the bargaining rights of certain employees at the department.

Status: The bill has been referred to the House Veterans Affairs Committee's Subcommittee on Health. A similar bill in the Senate has been referred to the Senate Veterans' Affairs Committee.

Related Story:Pay and Benefits Watch: Bargaining Table

Annual leave for administrative judges: S. 1228 would ensure that administrative, immigration and contract board of appeals judges accrue eight hours of annual leave every biweekly pay period to bring them in line with employees in the Senior Executive Service.

Bill: S. 1228

Status: The bill was referred to the Senate Homeland Security and Governmental Affairs Committee.

Related Story: Bills would boost leave and retirement benefits for administrative judges

Retirement boost for administrative judges: H.R. 2850 would increase the multiplier used to calculate retirement annuities for administrative, immigration and contract board of appeals judges. Supporters have said it is necessary to level the playing field because these judges often don't enter public service until late in their careers.

Bill: H.R. 2850

Status: The House Oversight and Government Reform's federal workforce subcommittee is considering the bill.

Related Story: Bills would boost leave and retirement benefits for administrative judges
---
July 7, 2009
https://www.govexec.com/defense/2009/07/pay-and-benefits-legislation-awaits-lawmakers/29510/