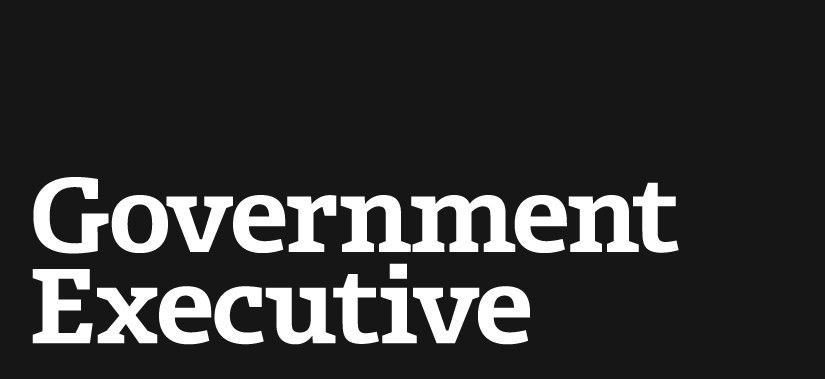 President proposes cuts to 141 programs
February 5, 2007
President Bush on Monday proposed a fiscal 2008 budget that would reduce deficits by limiting discretionary spending outside the security arena to below the level of inflation.
The proposed budget would eliminate or sharply cut 141 federal programs, administration officials said, increasing most discretionary spending by 1 percent over the president's fiscal 2007 request while raising security-related spending 2.9 percent and cementing the president's temporary tax cuts.
The new budget proposal arrives just as a measure to finalize fiscal 2007 spending for most agencies reaches the Senate for debate. That measure passed the House last week.
Introducing the budget Monday, Office of Management and Budget Director Rob Portman described the proposal as "a credible, and more transparent budget" than in past years, in part due to the incorporation of spending on the war in Iraq, a major expense that previously has been funded through supplemental requests submitted outside the regular budget process.
Iraq spending technically is considered a supplemental request again this year because it is not integrated into the regular budgets of the Defense and State departments and other involved agencies. But the supplemental request was presented to Congress along with the regular budget, and Portman said the justification behind the war-related funding was more transparent than in the past.
The war supplemental request for fiscal 2008 weighs in at $145 billion. As part of the regular budget, the president requested $583.3 billion for Defense, $43.2 billion for Homeland Security and $35.4 billion for the State Department and other international programs.
Portman said increased spending would be supported in part by improvements aimed at minimizing the taxes that go uncollected every year. "We have plans to more effectively and efficiently collect the taxes owed [to] help to close the tax gap," he said, citing a $410 million package of initiatives for the Internal Revenue Service that would include programs to boost enforcement, taxpayer services and technology systems.
But the National Treasury Employees Union, which represents many IRS employees, criticized the agency's proposed budget, noting that it calls for a slight decrease in full-time employees from the staffing level at the end of fiscal 2006.
Officials did not specify the programs identified for termination or sharp cuts, but Portman said the 141 programs identified this year have some overlap with the list -- also of 141 programs -- recommended for cuts in fiscal 2007.
He mentioned a new venture capital program for technologies developed through NASA as one program slated for elimination, as well as oil- and gas-related tax incentives that the administration deems unnecessary given current high prices.
In fiscal 2006, Congress terminated just seven of the more than 150 programs targeted for $230 million in savings, and cut back four of them for an additional $300 million in reductions, according to budget documents. Program cuts for fiscal 2008 are slated to avoid $12 billion in spending.
Observers will be closely watching the list of which programs were cut for signs of a correlation with performance ratings. A key element of the administration's efforts to link funding levels with program performance is the Program Assessment Rating Tool, which has been used to evaluate 96 percent of all federal programs on a rolling basis during the past five years.
Administration officials encourage lawmakers to take the program ratings, which are published at ExpectMore.gov, into account in making funding decisions, but typically take care to note that effectiveness ratings are not the only factor in the decision to recommend programs for elimination.
In a fact sheet on the fiscal 2008 proposal, officials took a hard line, saying that failure to meet the dual criteria of "alignment with the nation's top priorities" and evidence of producing the intended results "resulted in a proposed termination or reduction."
Robert Shea, OMB's associate deputy director for management, said last week that with initial PART evaluations completed for almost all programs, reevaluations will be undertaken selectively. Program officials can highlight changes that merit reevaluation, Shea said, and OMB examiners will initiate formal reviews of programs informally judged to be candidates for upward -- or downward -- adjustment.
Portman told reporters Monday that the budget request reflects the administration's recognition that some wish list items would stand no chance of passage in a Democratic Congress. For example, he said, the president did not count revenues from fee increases that have proved unpalatable in the past, and counted more moderate cuts in Medicare benefits than the administration might have asked for.
Philip Joyce, a professor of public policy and public administration at The George Washington University, downplayed the significance of such concessions. "Personally, I think they're trying to minimize the probability that someone will say this budget is dead on arrival," Joyce said, noting that issues like war funding levels and congressional reaction to Bush's proposal to make tax cuts permanent will have a far greater impact on long-term spending.
He said Democrats would be under pressure to complete a budget resolution by May 15, in part to back up accusations that the Republicans running the previous Congress were irresponsible in not tying up all the fiscal 2007 budget work. A budget resolution does not have to be approved by the president, but sets caps to which the appropriations committees must adhere.
The president's budget proposal generally takes the fiscal 2007 request as its baseline to compare future spending, rather than the usual comparison to the prior-year enacted level, because Congress has not yet completed its appropriations work for most agencies.
Jonathan Breul, a senior fellow at the IBM Center for the Business of Government who studies federal budgeting, said the timing problem would not have a major impact on the 2008 budget process. "[Congressional] clerks are smart folks, and they're juggling three appropriations in the back of their mind at any one time," he said.
---
February 5, 2007
https://www.govexec.com/defense/2007/02/president-proposes-cuts-to-141-programs/23671/