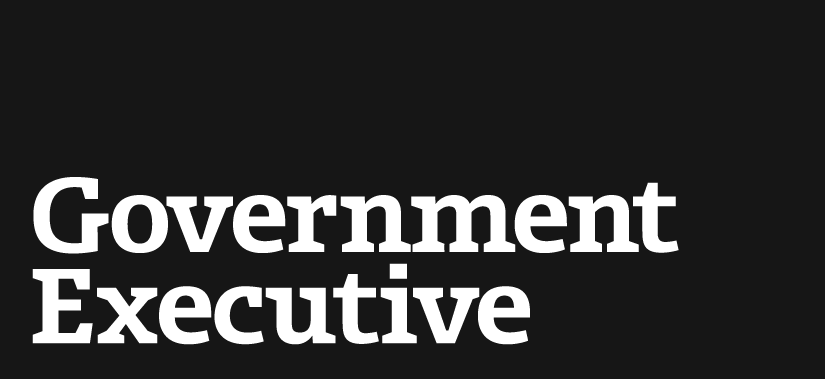 Concerns linger about plan to bring overseas-based troops home
October 24, 2005

The dagger came cloaked in bland legal script, a single sentence buried 512 pages deep in the 2005 House Defense Authorization Act and aimed directly at the jugular of the Overseas Basing Commission. Congress had established the commission in 2003 to provide an independent and bipartisan critique of the Pentagon's plan to transform the military into a more expeditionary and flexible force based largely in the United States. The most important U.S. national security reorganization in more than half a century was to receive scrutiny from outside the Pentagon. As it turns out, influential people clearly wanted the commission to go away.

"This section would repeal Section 128 of the Military Construction Appropriations Act, 2004 (Public Law 108-132), which established the Commission on Review of Overseas Military Facility Structure of the United States."

Senators who back the commission struck out the potentially fatal language in conference, but the attempt was yet another indication of the resistance the Overseas Basing Commission has encountered from its inception. Originally planned as a body of eight commissioners chosen by Senate and House leaders on both sides of the aisle, the commission had ultimately proceeded with a roster of only six members, because House Speaker Dennis Hastert, R-Ill., simply declined to name his designated representatives to the panel.

When the commission released its interim report on May 9, 2005, the document generally supported Defense Secretary Donald Rumsfeld's vision for transforming the U.S. military. But it also raised numerous and potentially serious cautionary flags.

The report said that the Pentagon plan, officially called the Integrated Global Presence and Basing Strategy, was:
Poorly vetted with other federal departments.
Front-loaded, with troop withdrawals from Europe and Asia coming before the military had alternative base-access agreements in place abroad or military facilities prepared at home.
In danger of weakening traditional alliances, even while it shifted U.S. security interests toward newer bilateral relationships of uncertain durability.
Likely to place greater stress on strategic mobility forces that were already overburdened by post-9/11 operations.
Threatening to degrade the "quality of life" for U.S. service members at a time of unprecedented strain on the all-volunteer force.
Likely to cost roughly $20 billion -- or about double the Pentagon's $9-billion-to-$12-billion estimate. That conclusion called into question the affordability of the plan to reconfigure the footprint of U.S. forces worldwide during a period of rapidly escalating federal budget deficits.
"We found that Secretary Rumsfeld's global basing strategy was in many ways very sound and indeed visionary," said one of the commissioners, retired Army National Guard Brig. Gen. Keith Martin. "But at the least," he added, "there is clearly a large gap between the costs the Pentagon is anticipating and the likely reality." As a result, he said, one of three alternative scenarios is likely to play out -- and none of them is good.

"Either the Pentagon will have to continue asking for additional off-budget, supplemental funding," Martin said, "or the services will have to take the budget cuts out of their hide, harming readiness. A third option is that we go ahead and ram through the changes with inadequate funding, shifting the burden to our service members and their families. Personally, I can't imagine a worse scenario than for our service members to come home to the United States to facilities that are unprepared, and to communities where they are unwelcome because of the demands that tens of thousands of additional troops are going to place on local infrastructure."

No Second-Guessing

The Office of the Secretary of Defense was quick to respond to the Overseas Basing Commission's concerns. Shortly after the interim report was posted online in early May 2005, Defense Department officials began complaining that significant portions included classified information. "I'll be quite honest; I think the Overseas Basing Commission was unhelpful in many respects," Rumsfeld said at a congressional hearing on May 16. "Our people tell me, after a study of what they've got, that some of the information may have been classified." In fact, much of the information the Pentagon objected to, such as the fact that negotiations were under way to establish U.S. forward operating bases in countries including Bulgaria and Romania, had been widely reported in the press. Nevertheless, the commission pulled the report from its official Web site for more than a month.

On August 15, 2005, the Overseas Basing Commission released its final report. Much of the data objectionable to the Pentagon had been relegated to a classified appendix, but the panel stuck by its original critique in its entirety. By that time, however, the media were focused on other issues, including President Bush's sagging poll numbers on Iraq; Congress was focused much more intently on the pending report of the domestic Base Realignment and Closure Commission; and most lawmakers were out of town for the August recess.

Even the commission's original backers on Capitol Hill had apparently lost their appetite for further wrangling with the Pentagon on the matter of global basing. The Senate Appropriations Subcommittee on Military Construction and Veterans Affairs, which created the commission under the direction of Chairman Kay Bailey Hutchison, R-Texas, and ranking minority member Dianne Feinstein, D-Calif., held a single hearing on the commission's work last summer, and none after release of the final report. "To be honest, the whole point of creating the commission was to prompt the Pentagon to look overseas for base closures before they closed bases at home as part of BRAC, and after DOD announced it was bringing 70,000 troops back to the United States, we felt the commission had largely served its purpose," said a knowledgeable congressional staffer. "After that, the commission kind of fell off our radar."

Whatever the shifting political motives of their backers, the Overseas Basing commissioners were determined to participate in a discussion of U.S. national security and engagement in the world, whether anyone in Washington wanted to have that discussion or not. "We all felt that an issue of this magnitude really deserved a national debate that never really happened. Frankly, sometimes it felt like we were the only ones interested in the subject," retired Army Lt. Gen. Pete Taylor, a commission member, told National Journal. "To be honest, the commission didn't have the time or resources to dig deep enough into the Global Basing Strategy to say conclusively that it was right or wrong. But we all had major concerns. And each of us commissioners took an oath to come up with the best review possible, given the constraints, and to do what we thought was right -- and to a man, I think that's what happened. There was 100 percent concurrence among the commissioners on the report's findings."

In many ways, the odyssey of the Overseas Basing Commission, whose members logged hundreds of thousands of miles and traveled the globe to interview more than 1,500 officials worldwide, speaks directly to the immense challenges of the post-9/11 era. The four years since 9/11 have already been marked by a fight against a global network of Islamic terrorists; ongoing wars in Afghanistan and Iraq; the largest reorganization of the U.S. government in half a century, resulting in creation of the Homeland Security Department; and a major reorganization of the vast U.S. intelligence apparatus. The commission's story also underscores Congress's limited appetite for oversight in a time of war; the fallout from one-party rule and fierce partisanship on the Hill; the media's episodic attention amid a dizzying array of major stories and conflicts; and one man's determination to fundamentally transform the world's most powerful military.

"My personal opinion, not as a commissioner but as an independent observer, is that Secretary Rumsfeld sees transformation as his greatest legacy, because I don't think he wants to be remembered for the Iraq war," Albert Cornella, chairman of the Overseas Basing Commission, told National Journal. "So I think Mr. Rumsfeld is determined to set transformation on an absolutely irreversible course in the time he has left. That has led to a process where major changes are front-loaded and coming at a very rapid pace, which will make it difficult to avoid some significant and clearly foreseeable problems. And I think that's unhealthy."

Transformation and Upheaval

In the beginning, the Overseas Basing Commission seemed poised to take its place alongside other bipartisan panels -- the 9/11 commission on intelligence failures, and the Silberman-Robb commission on weapons of mass destruction -- that have put their imprint on a period of major change for the U.S. national security apparatus. But this time, the subject was the transformation agenda of a powerful, wartime secretary of Defense.

Certainly, the commissioners seemed qualified to address the issues associated with Global Posture Realignment, as it was initially called. Four of the six were retired flag officers, representing the perspectives of the Air Force, Navy, Army, and Army National Guard. A fifth, James Thomson, was president of Rand, a respected nonpartisan research institute in Santa Monica, Calif., that specializes in national security issues. Those commissioners chose Cornella, a South Dakotan who ran a refrigeration company and had served on the 1995 Base Realignment and Closure Commission, as their chairman.

Given the great strategic uncertainties of the post-9/11 period, the Overseas Basing commissioners quickly agreed with the rationale behind Rumsfeld's vision for transforming the military into a more flexible, expeditionary force. The U.S. footprint of overseas "superbases" was undeniably a legacy of the Cold War, with American forces stationed, for example, in central Germany opposite the Fulda Gap, which was long considered the most likely avenue of approach by Warsaw Pact forces; and in South Korea near the demilitarized zone, where they are essentially hostages to the threat of a North Korean first strike.

With the Cold War long over, the need for many of these bases had passed. Likewise, strong arguments existed for pulling forces out of congested urban areas such as Seoul, South Korea, and Okinawa, Japan, where they have long been an irritant to host nations. Add to that the rising notion that a somewhat more U.S.-based force could offer added stability for military families, by letting them remain stateside while service members were regularly deployed on exercises overseas or to hot spots around the globe.

Yet the commissioners also agreed that the Global Basing Strategy raised serious questions that the Pentagon had not adequately answered. On a strategic level, the commission found that Defense officials had never seriously vetted many of the proposed changes with the leaders of other federal departments that had clear stakes in the outcome of a project to reshape American engagement in the world. Under the plan, the United States would pull tens of thousands of troops out of Europe -- where they have anchored NATO at a time when the alliance has been rocked by disagreements over Iraq, strained by "out of area" operations in Afghanistan, and potentially faced with renewed violence in the Balkans.

Meanwhile, the United States was establishing new bases and "forward operating locations" in places such as Uzbekistan, which recently announced that it was kicking U.S. forces out because of criticisms of its human-rights abuses. In recent months, Rumsfeld and Secretary of State Condoleezza Rice have made repeated trips to the Caucasus to try to secure further basing agreements in the region.

The commission's final report concluded: "We diminish our presence in long-standing relationships with some concern that, once departed, our ability to maintain influence is correspondingly reduced. We join into new bilateral and multilateral relationships with some trepidation that if both our national values and mutual interests do not converge, a happy marriage will not result.... It is the opinion of the commission that a full dialogue by all necessary parties on the impact on U.S. security of the [Global Basing Strategy] has not taken place."

Why the Rush?

The commission also voiced serious concerns about the sequencing and timing of the Pentagon's overseas rebasing strategy. Plans are already in place to bring tens of thousands of troops home from Europe and Asia -- before completion of the Defense Department's much-anticipated Quadrennial Defense Review, which will be the first review of the entire U.S. military structure since before the 9/11 terrorist attacks. Moreover, the Pentagon had yet to complete its 2005 Strategy for Homeland Defense and Civil Support, a document that is now likely to face major revisions after leaders incorporate the lessons learned from Hurricane Katrina into federal response plans.

Perhaps the issue of most concern to the commission is that the Pentagon has proceeded with its rebasing plans uninformed by the thrice-delayed Mobility Capabilities Study, which will outline the nation's strategic lift requirements identifying air- and sealift resources necessary to transport U.S. forces to overseas hot spots on the timelines prescribed by classified Pentagon war plans. As one benchmark, the 2000 Mobility Study identified a need for a fleet of C-17 air transports, 222 of them -- far more than the 180 aircraft now on order. Meanwhile, operations in Afghanistan, Iraq, and elsewhere since 9/11 have greatly stressed the Air Force's entire airlift fleet, as well as the inventory of fast sealift ships.

Commissioners also expressed worry about the depletion of worldwide stocks of pre-positioned military equipment that U.S. forces rely on to reduce deployment times to global hot spots and relieve the burden on strategic mobility forces. A recent Government Accountability Office report found that the Army had drawn down so heavily on its pre-positioned stocks that for a time last year it had depleted three of four "brigade sets" of equipment, and that as much as 80 percent of the equipment in the remaining stockpile, in South Korea, was "not fully mission-capable." Likewise, the GAO found that the Marine Corps had used roughly a third of its pre-positioned equipment stored abroad on ships, and that the Air Force had used 43 percent of its stored equipment for establishing airbases in remote locales.

"We visited bases overseas where equipment was supposedly stored, and I can tell you there was virtually nothing left that could still roll or shoot," Martin said. "The people we talked with confirmed that pre-positioned stocks were badly drained -- and that's the third leg of strategic mobility. So when the Pentagon says it wants to bring 50,000-plus troops back to the United States, and assures us that it can get them back to the fight quickly, I have some doubts. At the very least, I think that would require a lot more wide-bodied aircraft. The larger point," he said, "is that this represents the most sweeping transformation since the 1947 Defense Reorganization Act nearly 60 years ago, and if we don't slow it down and synchronize it better, the Pentagon runs the risk of doing too much, too quickly."

Pentagon officials call the Global Basing Strategy a "rolling process." Working with a final implementation target of 2011, they say they can adjust the plan to reflect upcoming studies such as the Quadrennial Defense Review and the Mobility Capabilities Study. They also dispute the commission's argument that a more U.S.-based force will necessarily put a greater strain on strategic mobility forces. "During the Persian Gulf War, for instance, it took longer to deploy heavy units from Germany than it did [from] Savannah, Ga., because we still had to move sealift assets from the United States to Europe to pick them up," said a senior Pentagon official. "Under the rebasing strategy, we will locate heavy units near strategic mobility hubs in the United States, so we can surge them in even less time. So I think rebasing will actually make our strategic lift situation better."

Almost no one claims, however, that units returning to the States from bases in Europe and Asia will initially encounter improved living conditions. The notoriously deliberate and time-consuming process of identifying, funding, and building military facilities cannot possibly meet the accelerated timelines of a Pentagon strategy that anticipates bringing major units back to the United States beginning in 2006. Once they are based back in the States, service members can also expect to be deployed away from home more frequently than they have been in the past, both for "presence" rotations and for contingency operations.

In its report, the Overseas Basing Commission drew a line of cause and effect from those quality-of-life realities directly to recruitment and retention targets: "As we reposition tens of thousands of family members to localities that may not have been given adequate time or budget to prepare for their proper reception, and as we subject service members to repeated rotations abroad for extended periods of time (even in eras of unbroken peace), we may find ourselves unable to acquire the requisite numbers of recruits and re-enlistments to maintain a viable volunteer force."

"As a former soldier, I'm very concerned that our troops will be moving from some pretty decent facilities overseas into something less," said Taylor, a former Army corps commander. "I know for a fact that the additional facilities required on bases such as Fort Bliss [Texas] and Fort Carson [Colo.] are not in place. Lead elements of some returning units have moved into temporary living facilities that were recently vacated by other units. So there's a lot of what the Army calls 'hot-bedding' going on. One reason I had hoped to see more of a national debate and congressional hearings is so Congress would fully buy into this plan, and thus fund it adequately."

Given the Pentagon's timetable and the reality of politics in a time of ballooning deficits, however, sources on Capitol Hill say that a lag between bringing military units home and building facilities to accommodate them is inevitable. "No one wants to see service members living in substandard housing, but military construction funds are very hard to come by, especially when budgets are stretched thin," said a knowledgeable congressional staffer. "The reality is, you're not going to get the 'mil-con' [military construction] funding until there are troops on the ground creating the need and the political will."

An Insular Revolution

One theme that permeates the Overseas Basing Commission report, and gives rise to all the caution flags, is the relative insularity of the process that is quietly re-forging the United States' global military infrastructure for decades to come. By contrast, the last major defense reorganization, mandated by the 1986 Goldwater-Nichols Act, was the culmination of years of advocacy by senior uniformed reformers on the Joint Chiefs of Staff, extensive congressional hearings, and exhaustive research by independent think tanks. Commissioners found no evidence of such a deliberative process behind the Global Basing Strategy -- and when they offered a modicum of outside analysis, the Office of the Secretary of Defense quickly tried to discredit the panel.

"In some ways, I can empathize with the guys in OSD, because I know from experience that if you get everyone involved in a major project like this, it may never go anywhere. On the other hand, if you keep the group small, you run the risk of leaving important things out," said retired Air Force Maj. Gen. Lewis Curtis, another commissioner. "Our goal as a commission, however, was to add value to the process. We had no political agendas. We weren't advocating a particular point of view. We tried hard not to overstate or understate the issues. But there's no doubt that our job was essentially to second-guess, and that aggravated some people in the Pentagon who'd rather we weren't around."

In their report and in interviews, the commissioners said they had expected to at least find a Cabinet-level working group, coordinated by the National Security Council, to review changes as profound as those proposed in the Pentagon's Global Basing Strategy. Instead, they found mostly midlevel coordination, and that was mainly limited to the Defense and State departments.

At the time the Global Posture Realignment was being originally vetted in 2003-04, the Bush administration was greatly distracted by ongoing operations in Afghanistan and Iraq, and relations between Rumsfeld and former Secretary of State Colin Powell were particularly strained by the difficult aftermath of the Iraq war. Meanwhile, the National Security Council under Rice had largely relegated itself to the roles of referee in those disputes and presidential gatekeeper. As a result of those extraordinary circumstances, even a reform of the magnitude of the Global Basing Strategy largely flew under the radar in Washington.

Insiders also acknowledge that Powell, who had managed a major downsizing of U.S. forces in the post-Cold War period of the early 1990s as chairman of the Joint Chiefs, was in general agreement with Rumsfeld's rebasing initiative. Powell thus sent then-Undersecretary of State for Political Affairs Marc Grossman on overseas trips with his Defense counterpart, Douglas Feith, to try to sell the rebasing plan to allies.

"Given that U.S. forces were still postured to stop the Russians coming through the Fulda Gap in Germany, we felt that a lot of what the Pentagon was proposing in the rebasing strategy made good sense," said a former senior State Department official. "I will say, however, that we had to practically beat our way into the process. At first, our friends in the Pentagon were just going to announce the rebasing plan without any consultations with our allies, and we said, 'No, you just can't treat your allies that way.' After a long time the Pentagon came around and we worked together to sell the plan to our allies. Since then, their lack of objection to the plan has really been the dog that didn't bark on this issue."

Privately, some members of the commission continue to worry about the instinct for insularity and for going it alone that they detect in the rebasing strategy. Even the relatively mild and constructive criticism in the Overseas Basing Commission's report, for instance, sparked strong resistance from the Pentagon. The relatively small group of people driving military transformation and global rebasing are the same people who proved themselves capable of great strategic miscalculation in the run-up to and aftermath of the Iraq war.

Some critics argue that the new strategy is moving the U.S. military away from the defensive doctrine of containment of major threats, forward-based deterrence, and alliance engagement, and toward a strategy to support an offensive doctrine of pre-emption, ad hoc coalitions of convenience, and perpetual combat deployments.

"Essentially, a relative handful of guys in the Office of the Secretary of Defense have decided not only to transform the U.S. military, but also to transform U.S. international relations, all by themselves -- and for some reason, the National Security Council and State Department have had almost nothing to say about it," said retired Army Col. Jim McDonough, the chief writer of the Overseas Basing Commission report. "I would argue there is a certain arrogance behind that approach that may have been unconscious in the beginning, but that was absolutely explicit in the end. OSD's reaction to the commission's report was basically, 'How dare anyone critique our vision? We know what's right.' "
---
October 24, 2005
https://www.govexec.com/defense/2005/10/concerns-linger-about-plan-to-bring-overseas-based-troops-home/20495/