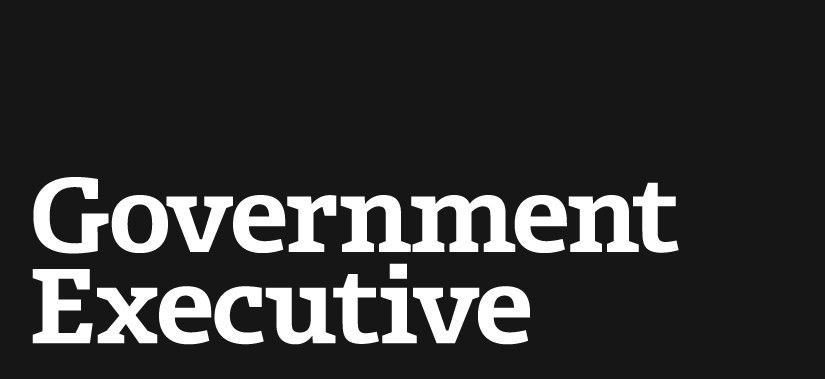 The Decision Makers: Homeland Security
August 29, 2005

The Department of Homeland Security directs efforts to deter terrorist attacks and minimize damage from attacks and natural disasters. The department analyzes intelligence; evaluates threats and vulnerabilities; responds to national emergencies; protects transportation systems and international trade; oversees U.S. border control, naturalization, and work authorization; and conducts terrorism-related research and development.

Michael Chertoff
Secretary
202-282-8000

Tapped after colorful, controversial nominee Bernard Kerik withdrew his name from consideration, Chertoff was picked for, among other things, his relative blandness. Yet the first adjective Chertoff's associates use to describe him is "smart." He was chief of the Justice Department's Criminal Division on 9/11 and helped to shape its anti-terrorism policy before becoming a federal judge. He gave up that lifetime appointment, he says, to take on "the greatest challenge of our generation."

After taking office, Chertoff immediately made management a top priority. He conducted a listening tour of the department, then launched a comprehensive review focused on improving security results. "We needed to get our arms around the department and understand what was working and what wasn't working," said Chertoff, 51. "There are real opportunities to not just take a couple of steps forward, but to take a giant leap forward in the way we think about doing things." The study is scheduled for release in early summer.

At Justice, Chertoff pursued terrorist suspects so aggressively that he made some civil libertarians nervous. He also played a role in advising the CIA on torture policy, which became a key issue in his confirmation hearing. Ultimately, he was confirmed unanimously. At Homeland, he preaches the importance of balancing security with other values.

In the name of balance, Chertoff, an avid runner, still finds time to lace up his sneakers. He grew up in New Jersey and earned undergraduate and law degrees at Harvard. He clerked for Supreme Court Justice William Brennan Jr. and served as U.S. attorney for New Jersey. He was the GOP special counsel in the Whitewater hearings.

Michael P. Jackson
Deputy Secretary
202-282-8000

On 9/11, Jackson was deputy secretary of Transportation, and he soon underwent baptism by fire on homeland-security issues. He helped design and launch the government's first agency response to the 9/11 attacks: the Transportation Security Administration. Recruited to Homeland Security for his management prowess, Jackson, 51, is effectively its chief operating officer. "It's one of the best jobs in the whole U.S. government," he says. He's been the daily manager of the secretary's "Second Stage Review" of the department. He also spends a great deal of time working with other agencies, Congress, and the White House on policy questions. He draws on his years of management experience at companies like Lockheed Martin. Jackson earned a doctorate in government at Georgetown University, and years ago taught political science there and at the University of Georgia. He grew up in Houston and earned his undergraduate degree at the University of Houston.

Randy Beardsworth
Acting Undersecretary, Border and Transportation Security Directorate
202-282-8000

Beardsworth has worked for the department since its opening and helped to establish the security directorate he now leads. Of his high-profile, temporary post, Beardsworth said, "I've never been one that's in the limelight." After leaving this position, he plans to remain at the directorate. "I love what I do," he explained, saying he wants to "stick with projects over time to make sure they get implemented." Beardsworth, 53, is responsible for aviation, rail, bus, port, and border security. Earlier, he was director of the old Immigration and Naturalization Service's detection and removal program and the director of defense policy at the National Security Council. He studied homeland defense as a scholar at Georgetown and a fellow at Harvard. Beardsworth has a bachelor's degree from the Coast Guard Academy and an M.B.A. from the University of Colorado. He is originally from Jacksonville, Fla.

Michael Brown
Undersecretary for Emergency Preparedness and Response
202-282-8000

Brown has a "hands-on" and "management-driven" approach, said one Florida state lawmaker. When four hurricanes hit Florida in 2004, Brown -- who also oversees the Federal Emergency Management Agency -- had to act quickly to help people displaced by the disasters. Responding to emergencies is nothing new for the undersecretary. Shortly after 9/11, President Bush tapped Brown, now 50, to serve on a White House policy board to coordinate the federal government's domestic response to the attacks. Before joining the department in 2002, he headed the president's Consequence Management Working Group. He has also served as FEMA's deputy director and general counsel. Early in his career, Brown practiced law in Colorado and in his native Oklahoma, where he received a B.A. in public administration/ political science from Central State University. He holds a law degree from Oklahoma City University.

Janet Hale
Undersecretary for Management
202-205-4613

As Homeland Security's first undersecretary for management, Hale has been traveling through uncharted waters. A key player in the melding of 22 agencies and 180,000 people into one department, she looks back on the process with satisfaction. "Over the last two and a half years, we think we have done just an amazing job of integrating them into the department," said Hale, 56. Unions and some lawmakers are dismayed by the new personnel system being rolled out at the department. Unhappiness with DHS personnel policy sometimes boils over into resentment at DHS leadership. But Hale insists, "What we are doing is terribly, terribly important. We are going to implement this system." Before moving to DHS, Hale was assistant secretary for budget, technology, and finance at the Health and Human Services Department. She is from Ohio and is a graduate of Miami University there. Hale holds a master's in public administration from Harvard.

Charles McQueary
Undersecretary for Science and Technology
202-282-8000

As undersecretary, McQueary heads the department's research-and-development wing. He said that the programs he oversees connect "top-notch" scientists, national laboratories, the private sector, and academia in the search for innovative ways to combat terrorist threats. "We have a department that really needs to be one step ahead of the terrorists," McQueary added. He took his current post in March 2003. Earlier, he was president of advanced technology systems at General Dynamics, after holding top jobs at AT&T, Lucent Technologies, and Bell Laboratories. McQueary, 66, has served on the boards of the United Way of Greensboro, N.C.; the North Carolina A&T State University; the World Trade Center North Carolina; and the Action Greensboro Public Education Initiative. He holds a Ph.D. in engineering mechanics from the University of Texas. He was born in Gordon, Texas.

Adm. Thomas H. Collins
Commandant, U.S. Coast Guard
202-267-2380

Collins has navigated his way up the U.S. Coast Guard's chain of command, taking the helm in 2002 as commandant. Collins's predecessor, Adm. James Loy, says that Collins has learned perseverance, a characteristic that gives him a "winning style" in Washington politics. And as a die-hard Boston Red Sox fan who grew up in Stoughton, Mass., Collins knows how to "hang in there, despite setbacks," Loy adds. Collins, 59, has also served the Coast Guard as vice commandant; commander of the Pacific area and the 11th District; commander of the 14th District; and chief of acquisitions. He says his top priority is deploying cutting-edge technologies. Collins began his career as a deck-watch officer and a first lieutenant aboard the cutter Vigilant. He graduated from the Coast Guard Academy and earned a master's in liberal studies from Wesleyan University and a master's in business administration from the University of New Haven.

W. Ralph Basham
Director, United States Secret Service
202-406-5700

A three-decade veteran of the Secret Service, Basham is trying to make sure that the agency is not mired in the past, as it faces the threats of a post-9/11 world. While the service maintains a lookout for "the lone assassin," Basham said, it has enhanced its ability to detect and combat more-sophisticated adversaries. But Basham also wants to ensure that the agency's focus on protection does not distract it from its less-well-known but increasingly complex duty to investigate counterfeiting cases and financial, telecommunications, and cyber-based crimes. For this duty, Basham said, the service is creating "a new type of agent," who will, it seems, log fewer hours in the gym and more time dissecting hard drives. Basham, 61, is a native of Owensboro, Ky. He holds a bachelor's degree from Southeastern University in Washington, D.C.

Robert B. Stephan
Acting Undersecretary for Information Analysis and Infrastructure Protection; Assistant Secretary for Infrastructure Protection
202-282-8000

Stephan has devoted much of his career, including 24 years in the Air Force, to figuring out "how to disrupt other people's critical infrastructure," as he puts it. Now, he says, his challenge is to "reverse-engineer" his training to decide how to protect this country's infrastructure. New to his current job, he's focused on improving the department's intelligence wing. "I'll be frank with you," he says. The intelligence division "has had some issues; it's an organization that never existed anywhere." Stephan was detailed from the Air Force to the White House Office of Homeland Security. There, he ran initial efforts to get a handle on protection needs for critical infrastructure. Originally from Indiana, Stephan graduated from the Air Force Academy and earned master's degrees at the University of Belgrano in Buenos Aires and Johns Hopkins in Baltimore.

Pamela J. Turner
Assistant Secretary for Legislative Affairs
202-282-8010

Turner serves as the Homeland Security Department's link to Congress, playing what she calls "a two-way advocacy role" by crafting the department's plan of attack and by being its liaison to Capitol Hill. Before joining the department in 2003, Turner was senior vice president for government affairs for the National Cable and Telecommunications Association. A long career on the Hill prepared her for her current role. For more than a decade, Turner, now 59, worked as a legislative aide and a legislative director in Congress. She then switched to the executive side, serving as deputy assistant to President Reagan for Senate legislative affairs from 1981 to 1989. President George H.W. Bush appointed her to the U.S. Advisory Commission on Public Diplomacy. Turner grew up in Indiana and attended college there; she now lives in Virginia.

Brian Besanceney
Assistant Secretary for Public Affairs
202-282-8010

Walking out of the White House on 9/11, Besanceney saw smoke rising from the Pentagon. He was then communications director for the president's Domestic Policy Council, but on September 12 became the White House's traffic controller for public affairs on terrorism issues. "We were sitting next to a possible target. It became very real, very relevant, and very personal," he says. He later became deputy director of communications at the White House, but homeland security remained the most compelling issue he dealt with. Now at Homeland Security, he's trying to improve the department's ability to communicate in a crisis. He says his White House experience gives him a sense of what issues need White House attention. A former press secretary for then-Rep. Rob Portman, R-Ohio, Besanceney, 33, is a native of Columbus, Ohio, and a graduate of Ohio State University.

Edmund S. (Kip) Hawley
Transportation Security Administration Administrator; Assistant Secretary
571-227-2801

Hawley, 51, helped design the agency he took over in June. The supply-chain technology expert coordinated the "go teams" of borrowed government employees and business executives who got the Transportation Security Administration quickly up and running in the aftermath of 9/11. He was on loan from Arzoon, a San Mateo, Calif., tracking-and-logistics software maker. Hawley has also held executive positions at an air freight transporter and Union Pacific Railroad. In the early 1980s, he was a governmental affairs adviser in the Transportation Department and the White House. When nominated, he was serving as a member of the Federal Aviation Administration's Air Traffic Services Committee. Hawley is the TSA's fourth administrator in less than four years. The Massachusetts native holds a holds a B.A. from Brown University and a J.D. from the University of Virginia.

Michael J. Garcia
Assistant Secretary, Immigration and Customs Enforcement
202-514-1900

Garcia, a 43-year-old New York City native, oversees the 6,000 special agents in the second-largest investigative agency of the federal government. ICE was created from the investigative and intelligence units of the Immigration and Naturalization Service and the U.S. Customs Service when those agencies were abolished. The integration, Garcia said, has enhanced both national security and public safety. One liaison for various groups involved in immigration cases praised Garcia's willingness to regularly hear those groups' concerns. Garcia previously served as assistant Commerce secretary for export enforcement and as an assistant U.S. attorney in New York. In the latter job, he successfully prosecuted several terrorists, including four involved in the 1993 World Trade Center bombing. Garcia received a bachelor's degree from the State University of New York (Binghamton), a master's from William and Mary College, and a law degree from Union University.

Robert C. Bonner
Commissioner, Customs and Border Protection
202-344-2001

When Bonner started work on September 10, 2001, customs and border agents were enforcing laws related to illegal drugs, intellectual property, and other traditional issues that had been addressed in his confirmation hearing. But after the terrorist attacks the next day, Bonner said, his staff's "priority mission" shifted to national security.

And on September 12, when wait times at the U.S.-Canadian border increased from 10 minutes to 12 hours, he had another realization: "We had to somehow do security without shutting down our economy." He has pursued that twofold goal even while managing the merger of some 35,000 customs, immigration, and agricultural inspectors and other employees into one agency. A native of Wichita, Kan., Bonner, 63, previously served as administrator of the Drug Enforcement Administration, as a U.S. attorney, and as a U.S. district judge. Bonner is a graduate of the University of Maryland and of Georgetown University's law school.

Brig. Gen. Matthew Broderick
Director, Homeland Security Operations Center
202-282-8000

As director of the operations center, Broderick says he has "no life" outside of work. "I try to manage the chaos," he explains, describing the operations center as "Wall Street at 4 o'clock." The center monitors and responds to emergency and national security events ranging from hurricanes to the Super Bowl. Officials with the CIA, FBI, and other federal agencies work at the center, sharing intelligence across the federal government and with state and local officials. Broderick told his wife in 2003 that he would do the job for six months, but he's still at the center. Before becoming director, Broderick enjoyed "corporate life" at a large, international company that builds and sells vacation resorts. The Boston native served in the Marine Corps for 30 years. Broderick, 59, has a master's from Salve Regina College and another from the Naval War College.

John Wood
Chief of Staff
202-282-8000

Heading into the Caucus Room in February for dinner with Secretary-Designate Michael Chertoff, Wood never thought he'd end up working for the department. He was happily ensconced at Justice as a deputy associate attorney general. But by the end of dinner, Wood was a convert. "It was just [Chertoff's] approach to it," Wood says. "He's possibly the smartest person I've ever met." The next day, Chertoff offered him the chief of staff job. Since joining the department, Wood has focused on getting the secretary's office and staff in order and helping to manage a comprehensive review of the department. Wood, 35, grew up in St. Louis, graduated from the University of Virginia, and earned a law degree at Harvard. His first administration post was in Justice's Civil Division. He then moved to the Office of Management and Budget as deputy general counsel.
---
August 29, 2005
https://www.govexec.com/defense/2005/08/the-decision-makers-homeland-security/20011/