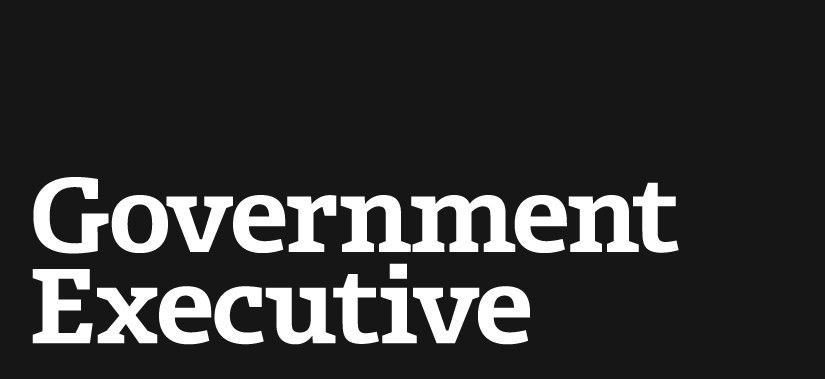 Army learns to live in state of high anxiety
September 17, 2004

BAUMHOLDER, Germany -- This remote village, nestled below hills crowned with church steeples and the ruins of medieval castles, lies at an unlikely crossroads, between a Cold War that lasted 50 years and the hot wars of the 21st century.

Generations of U.S. soldiers have passed through the large white barracks that crowd the hillside above the town, and once trained in the nearby fields to repel the Soviet hordes at Germany's Fulda Gap. Today, however, the banners strung over Baumholder's main street welcome home the troops of the U.S. Army's 1st Armored Division from a 15-month combat tour in Iraq.

Watching the return of the division to its home base, one can already sense that its days in Germany are numbered. And standing at this cobblestoned crossroads, one can clearly see that neither the town, nor the U.S. Army, nor the close alliance they represent will ever be the same again.

The 1st Armored Division reflects the tumultuous forces that are both transforming, and contorting, the U.S. Army. The division prepared to fight a high-intensity war in Iraq and ended up engaged in a yearlong campaign of counterinsurgency. Many of the changes in doctrine and tactics that the unit adopted in response to the insurgency mirror wider reforms the Army is implementing as a result of the war on terrorism, which itself is essentially a global counterinsurgency campaign.

Scheduled to deploy to Iraq for a year, the 1st Armored had to stay an extra three months because of an unexpected wave of iolence in Iraq. The extended stay raised concerns about its impact on military families back home and, ultimately, on soldier retention. Adding to those concerns is that, like most other major units in a stretched-thin Army, the 1st Armored is scheduled to return to Iraq sometime next year for another 12-month deployment. The Army acknowledges that such a pace of operations for all of its units is simply unsustainable. With the Pentagon's recent announcement that it is pulling 70,000 troops, including the 1st Armored and 1st Infantry divisions in Germany, out of Europe and Asia and bringing them back to the United States over the next decade, chances are good that the division's next deployment out of Baumholder will be its last.

"Early on, Secretary [of Defense Donald] Rumsfeld saw that the pressures of wartime, and the subsequent stresses on personnel and force structure, would create incentives to use our people more efficiently and position our forces smarter," said a senior Pentagon official. "In terms of units deploying out of Europe, Rumsfeld said very clearly that we shouldn't just put them back in the same configuration from which they deployed. He saw a real opportunity to shuffle the deck."

In the U.S. Army, which among the armed services is bearing the heaviest burden of operations in Iraq and Afghanistan, this deck-shuffling in a time of war and "transformation" has created many management challenges and has resulted in one of the most profoundly unsettling periods in the service's long history.

"We're making some of the most significant changes in our Army that we have made since World War II," Gen. Peter Schoomaker, Army chief of staff, said at a recent news briefing. "While we are engaged in operations in both Iraq and Afghanistan, we are also transforming the force. And I've often compared this to tuning a car engine while the engine is running, which is not only a complex task, but as you know, it could be dangerous as well."

A Modular Army

When a Sunni insurrection in Falluja and a Shiite uprising in the southern cities around Najaf erupted simultaneously last spring, threatening to plunge all of Iraq into violent chaos, Col. Rob Baker and his 2nd Brigade of the 1st Armored Division were packing up to go home to Germany and handing over their area of operations in central Baghdad to a fresh Army unit. One-third of his brigade was either en route to Kuwait to board planes for Germany or already home in Baumholder. That's when word came down from the Pentagon that the division's one-year combat tour in Iraq was being extended for at least three months.

After calling all hands back to Iraq, the division took control of a new 12,400-square-mile area stretching from the outskirts of Falluja all the way down to Najaf. During the next three months, 2nd Brigade fought multiple battles to retake southern cities from the Mahdi Army militia of renegade cleric Moktada al-Sadr; subdued insurgents in the Sunni Triangle east of Falluja; and kept open vital logistics routes that were under constant attack by rebels south of Baghdad. In those three months, 2nd Brigade suffered more wounded and killed than it had in the previous 12 months, yet it was successful in helping to quell the spring insurrection.

"At one point, my forces were breaking contact and pulling out of Baghdad, establishing new operating bases in the south, fighting battles in Najaf and Al Kut, and suffering an average of 30 attacks a week from improvised explosive devices in trying to keep the routes south of Baghdad open," Baker said. "It was extraordinary trying to juggle all those balls at once, but because we had been in Iraq for a year and were combat-seasoned, we were able to pull it off."

Baker and 2nd Brigade also benefited from an early decision to make each brigade in the 1st Armored Division as autonomous as possible, a move necessary to stretch the division's lean forces over an area that included all of Baghdad and more than 5 million Iraqi citizens. Unlike most brigade commanders, for instance, Baker was given a deputy commander to help him run a brigade that swelled to seven, 1,000-troop battalions for operations in Iraq (versus six battalions for a typical deployed brigade, and three for a brigade in home garrison). "The division commander also directed that all supporting units given to my brigade were 'assigned' rather than just 'attached,' " Baker said. "That may not seem like a great distinction, but it meant that I owned all of those people, and they worked for only one boss. That was really important."

The example of 2nd Brigade and its sister brigades in Iraq, both during the invasion and in the difficult aftermath, go a long way toward explaining the Army's willingness now to undertake one of the most fundamental realignments of its forces in the modern era. By using new technologies in command-and-control, surveillance, and intelligence -- as well as closer coordination with precision bombs wielded by U.S. airpower, both Air Force and Navy -- modern Army brigades have proved nearly as lethal and survivable as, and demonstrably quicker and more adaptive than, full-up 10,000-to-14,000-man divisions of yore (typically containing three brigades each of 2,500 to 3,500 troops). A central tenet of this Army transformation is to form larger, more-autonomous, and less specialized Brigade Combat Teams -- instead of the unwieldy divisions -- as the central organizing units for the future Army. The goal is a more "modular" -- plug-and-play might be a good analogy -- Army force structure that can be rapidly assembled into task forces tailored to specific missions.

"The concepts behind Army transformation have been knocking around for 10 years, but the global war on terror became a catalyst and rallying point behind which leadership coalesced in deciding that the time had come to move forward aggressively," Maj. Gen. Martin Dempsey, commander of the 1st Armored Division, told National Journal. "In looking at how my Brigade Combat Teams managed their battle space independently in Iraq, without having to constantly ask the division for a lot of help or extra plug-ins, I think you see a very good reflection of what the future Army will look like."

A Delicate Balance

A first glance at this prototype of the future Army suggests that the service -- so far -- has maintained the delicate balance between managing ongoing combat operations at the same time it pushes for rapid change. In the case of 2nd Brigade, 1st Armored Division, for instance, abundant funds and a supply chain that gave absolute priority to units in Iraq allowed mechanics to quickly replace worn parts in the brigade's equipment. Indeed, they achieved a 90 percent "mission capable" rate for major combat systems -- tanks and armored vehicles and the like -- even at the end of the brigade's deployment. The brigade also was upgraded; it received the most-advanced M4 rifles, the latest body armor, and the Army's state-of-the-art night-vision equipment.

In addition, commanders were able to exceed re-enlistment goals while in Iraq with the help of lump-sum re-enlistment bonuses ranging from $10,000 to $40,000 per soldier. Now back in Germany, the brigade is also making sure that its troops get plenty of rest. The brigade's leaders are taking a purposefully gradual approach in bringing its soldiers back up to speed after their extended deployment to Iraq. After a mandatory "block leave" of 30 days, soldiers are being eased back into a work regime of five-day weeks, with most getting four-day weekends on federal holidays. Barring a crisis, commanders are determined to see that soldiers spend Thanksgiving and Christmas holidays at home with their families; for many, this would be the first time in years.

"A lot of senior leaders in the Army right now were brigade commanders around the time of Desert Storm, when the Army tried to reconstitute returning units so fast that they physically and materially wore them out, to the point that units took years to fully recover," said Lt. Col. Jim Danna, the executive officer for 2nd Brigade. "Remembering all those horror stories, Army senior leaders designed a much more gradual reintegration program to avoid those mistakes. Our philosophy now is that the nation is at war, we've just finished one campaign in that war, and we have to prepare smartly to be ready for the next campaign in that war."

The burdens of what amounts to a two-front war -- Iraq and Afghanistan -- are also evident in 1st Armored Division ranks. To keep its roster filled for the Iraq deployment, for instance, the division had to institute three "stop-loss" decrees barring soldiers from rotating out of the division or leaving the Army even if their enlistment periods were up. In some instances, that extended by more than a year the tours of soldiers scheduled to exit the Army and raised complaints that the Army was in effect instituting a backdoor draft. When 1st Armored Division's stay in Iraq was extended, for example, so was the tour of a military police unit from the North Carolina National Guard that was attached to the division, and which originally expected to spend only six months in Iraq. Instead, it spent nearly 15 months in combat.

So strapped is the Pentagon for fresh troops that 40 percent of the force now deployed to Iraq are reservists or National Guardsmen. That includes some of the roughly 5,700 Individual Ready Reservists the Pentagon has activated involuntarily, many of them former active-duty soldiers who had fulfilled their tours of duty. In some cases, the Army has also mobilized the same reserve unit twice within the a 24-month activation period, a red line that force planners concede they crossed only with reluctance.

"The crux of the matter is that we built this Army to be a world-class sprinter, making it the most high-tech, capital-intensive army in the world," said Andrew Krepinevich, an Army expert and the director of the Center for Strategic & Budgetary Assessments in Washington. "Now in Iraq, it's being forced to run a counterinsurgency marathon, which is the most manpower-intensive type of warfare. That creates a real problem for an institution that got out of the counterinsurgency business 25 years ago after Vietnam. Culturally, psychologically, and materially, the Army just wasn't predisposed toward this kind of war."

Warning Signs

The strains of all this forced adaptation and planned change are becoming increasingly pronounced in both the reserve and active-duty ranks of the Army. Recent figures show, for instance, that National Guard recruiting fell 12 percent below goal in the first three quarters of 2004. The Army is also well below its desired level of recruits in its delayed-entry program, under which recruits can finish high school, or a semester of college, before reporting to basic training. These shortfalls could be early indicators of recruiting problems to come.

"I think the drop in the delayed-entry program and Guard recruitment are warning signs of serious recruitment and re-enlistment problems coming next year," said Charles Moskos, a noted military manpower expert and sociology professor at Northwestern University. "I know the Pentagon's line is that they can manage this, but the fact is, they just don't have enough boots on the ground. I think they're standing on a precipice."

To get more boots on the ground quickly, the Army is quietly increasing its authorized size by 30,000 troops over the next two years. All of this will be paid for by the supplemental funding granted by Congress for the global war on terrorism. Army leaders hope to add the troops only temporarily, so they won't become a permanent drain on a budget already squeezed by the expensive transformation initiative and the need to replace an arsenal that is wearing out much faster than anticipated, given the demands of ongoing combat.

"We should be honest and admit that it is very unlikely the Army will not need those 30,000 extra troops permanently, and even with them, it will be stretched thin for the foreseeable future, because it was not sized with these wars and this level of effort in mind," said Dan Goure, a longtime Army expert with the Lexington Institute, a defense consulting company. But adding troops under emergency authority may be smarter than creating whole new units and getting Congress to lift the official troop ceiling, Goure said, because it gives the Army more flexibility to move those troops about freely, where it needs them most.

The Army needs those new troops to support its new Brigade Combat Teams. In essence, the Army is taking its 10 divisions, which normally have three or four brigades each (the Army currently has 33 brigades), and making them into 43 Brigade Combat Teams -- an addition of 10 more units total. The 43 new teams will be larger and less specialized than the 33 old brigades, and will require more support troops. The Army has to complete this reconfiguration by 2006, all while fighting two wars. But the Army says if it can reach that point, it will have a new and sustainable force structure, in which, at any one time, eight to 12 brigade teams will be deployed overseas on six-month tours. And each brigade will come home for 18 months before it has to deploy again.

Compare that with where the Army is today -- brigades, sometimes entire divisions, deploy for 12 to 15 months at a time to Iraq and Afghanistan and are given only 12 months' downtime back home before they have to depart again for another year abroad. A year back home may sound like a lot of time, but it isn't. Under that scenario, troops get a short vacation and then have to ramp up quickly to retrain, get all their equipment up to snuff, replace departed soldiers, and prepare for a new mission. To do all of that in a year is a stretch. It's easy to see why virtually no one believes the service can maintain its present level of effort without potentially catastrophic results on morale, retention, and recruiting. As the Pentagon learned in the 1970s, when an overextended and underfunded military devolved into the infamous "hollow force," such a 1-to-1 ratio of deployments to downtime, with yearlong combat tours, will eventually break the force.

Shorter Tours?

America's traditional expeditionary forces, the Navy and Marine Corps, are -- in contrast with the Army -- normally gone for six-month tours and are back home for 18 months in between. Notably, in three recent instances, the Army was not even able to give units one year of downtime and reconstitution between combat deployments. (According to Army force planners, the 2nd Brigade of the 10th Mountain Division got 208 days at home -- barely seven months; the 3rd Brigade of the 1st Armored Division, 283 days; and the 3rd Armored Cavalry Regiment, 340 days.)

Even with 10 extra Brigade Combat Teams formed by 2006, Army force planners concede they will probably not be able to reduce the length of tours to six months or to extend downtime significantly between deployments unless the requirement for U.S. troops in Iraq and Afghanistan drops dramatically. By 2006, for instance, the Army should be able to deploy a maximum of 12 brigades on six-month rotations. But present operations in Afghanistan and Iraq require 18 brigades and 40,000 additional support troops.

"If we have to sustain the present level of effort with our force structure, then we can't get to six-month tours and the extended [down]time we know our units need to adequately service equipment, send troops to professional development schools, and prepare for our world-class training centers," said a senior Army force planner. "You have to remember that all the modeling and war-gaming we did in shaping the present force was based on an entirely different scenario. We never envisioned having to maintain our force on this extended plateau of combat operations that we find ourselves on. The nation is at war, and our troops understand that will be disruptive. But we simply lack the ... depth to sustain this level of operations indefinitely."

Col. Rob Baker, commander of 2nd Brigade, 1st Armored Division, knows something about the personal costs of extended combat tours. After spending 19 of the past 21 months deployed to Iraq and the Middle East on back-to-back tours, he recently returned to Baumholder and found himself unable to pick out his youngest daughter in the "Welcome Home" crowd. In the almost two years her father was gone, Julianne Baker, now 12 years old, had grown nearly a foot.

"I know the strains that back-to-back deployments can put on a great relationship and a great family. There's a threshold beyond which people will say, 'I just can't give any more,' " said Baker, who is anxiously awaiting his brigade's fourth-quarter re-enlistment figures. The demographic group Baker worries about most is married soldiers who are nearing the midcareer mark -- about 10 years in uniform -- but have yet to make a lifetime commitment to the military. Those experienced captains, senior noncommissioned officers, and seasoned warrant officers are the heart of a modern, high-tech army, and not easily replaced. "If we start losing those midcareer soldiers because their wives are unhappy and saying, 'Don't you dare re-enlist,' then the Army will be at risk," Baker said. "That's essentially how we broke the professional Army we took into Vietnam. At some point, people decided they could no longer weather the back-to-back deployments."

When Baker is asked where that point lies for his brigade, whose soldiers are still unpacking their equipment even as they know they are slated to return to Iraq next year, he pauses to consider. "I think the brigade can probably endure one more combat tour at this pace," Baker said. "After that, you're asking an awful lot of people."

Farewell to Germany

On September 1, 2004, 2nd Brigade commanders held a "Hail and Farewell" ceremony for staff members who had served in Iraq and were rotating out to other assignments. The celebration was held in Lichtenberg Castle, an edifice dating to the 12th century and crowning a nearby hilltop. From the crumbling ramparts, small German villages were visible just below, their rooftops peaking through forests as thick and green as broccoli. As is the wont of comrades-in-arms on such occasions, these troops shared great helpings of nostalgia inside the castle, along with beer and an open buffet. Some of their nostalgia was for Germany itself, which has been a second home for generations of U.S. service members. That close relationship with Germany, and Germans, like so much of what defined the U.S. Army in the past 50 years, may soon all but disappear.

In some ways, the Pentagon's announcement that it is moving 60,000 to 70,000 forward-deployed troops from overseas bases back to the United States makes sense. The current U.S. footprint of overseas bases is largely a legacy of World War II and the Korean War. And the war against terrorism is a very different beast in a very different part of the world. Still, the Pentagon plans to keep a major Air Force hub at Ramstein Air Base, and an Army Stryker brigade somewhere in Germany. The Defense Department will probably also maintain a small presence of troops at a base farther south and east in the territory of one of NATO's newly minted members from the former Eastern Bloc.

"It would be a victory for inertia over strategic rationality to keep two U.S. heavy divisions stationed in Germany, for example, to counter a Red Army attack that happily, more than a dozen years ago, ceased to be a threat," Douglas Feith, undersecretary of Defense for policy and a key architect of the troop realignment, recently wrote in The Washington Post. "Our new posture will allow us to deploy capable forces rapidly anywhere in the world, on short notice."

For the largely U.S.-based expeditionary force that the Pentagon envisions as part of its transformation of the U.S. military, the relocation of units stateside offers the added benefit of increased stability for service-member families. The Army hopes to reduce the turbulence of frequent reassignments, for instance, by keeping soldiers at individual stateside bases for as long as seven years, allowing them to purchase houses and accrue equity and letting their children settle into schools. As Feith rightly points out, accompanied tours to Germany are difficult when soldiers have to deploy to combat zones for up to a year. "Right now, for example, the families of European-based soldiers who have been deployed to Iraq or Afghanistan face double separation: from their deployed loved ones and from their extended families back in the United States," Feith wrote.

Weakening Alliance

In arguing that the redeployment of tens of thousands of U.S. troops out of Europe will enhance the NATO alliance, however, the Pentagon is on much weaker ground. Because of the actions and rhetoric of Pentagon officials in recent years, culminating with the crisis over the Iraq war, alliance cohesion is now at its lowest point in decades. Pulling troops out of Germany will signal to many in Europe that the U.S. is punishing that country for its opposition to the Iraq war.

"From a purely strategic and military standpoint, some of the proposed changes in our force posture in Europe make sense, but the timing couldn't be worse," said Michele Flournoy, a defense expert and senior adviser at the Center for Strategic & International Studies in Washington. "Rightly or wrongly, U.S. troop levels abroad have always been viewed as a symbol of our commitment, and given the strains the Iraq war created in trans-Atlantic relations, many people in Europe will make the wrong assumption," she said. "By making the announcement in an election season, the Pentagon also turned an issue that needs bipartisan consensus into a political football."

Experts also caution that the U.S. military will forfeit many of the intangibles that accrue from its substantial presence in Europe, from close relations with their alliance counterparts to the goodwill of communities such as Baumholder.

"Superficially, the Pentagon can argue that we are not lessening our commitment to Europe or the NATO alliance, but the practical, day-to-day reality will be that we will have less capacity to participate in the full range of activities that undergird the alliance," said retired Army Maj. Gen. Bill Nash, who led NATO troops into the Balkans in the mid-1990s. "Under this new construct, we will try and substitute periodic exercises for forward presence, and as a net result, we'll lose much of the familiarity with other militaries and other peoples that we gained from being in Europe. I personally think America is well served by a military that is very comfortable operating in foreign lands."

Retired Army Gen. Barry McCaffrey, who spent much of his Army career in Europe, also believes that the realignment carries potentially serious drawbacks. "Someone has to explain to me how it makes strategic or fiscal sense to pull 60,000 troops out of Europe from bases that are largely paid for by Germany and NATO, forcing us to buy more-expensive airlift and sealift in order to send them back to hot spots that are closer to Europe in the first place," McCaffrey told National Journal. "I also believe that NATO is in serious trouble, and the Europeans are not going to see this as a move to enhance international cooperation. The message they are likely to get instead is that the U.S. military is pulling back into 'fortress America' -- we will enhance this unilateral capability to rapidly deploy anywhere in the world, and the next time you see us, we'll be shooting. We did that in the last century, and each time we returned to Europe, it was to fight a war."

As for Baker and the 2nd Brigade, there's no time to contemplate overarching strategy, or the moving of the calendar toward the date, now foreseeable, when 1st Armored Division will case its colors for the final time in Germany. With soldiers returning from leave and equipment arriving at the local railhead, the brigade is planning for an official welcome-home ceremony on September 10. They will begin with a memorial to the 18 soldiers from 2nd Brigade who died in Iraq. The chaplain will offer an invocation; Baker and his troops will salute their fallen comrades; and spouses will finally surrender their fear of the knock on the door in the dead of night, the fear that stalked them mercilessly for 15 months. All of that is blessedly over. At least until the next deployment.


---
September 17, 2004
https://www.govexec.com/defense/2004/09/army-learns-to-live-in-state-of-high-anxiety/17615/