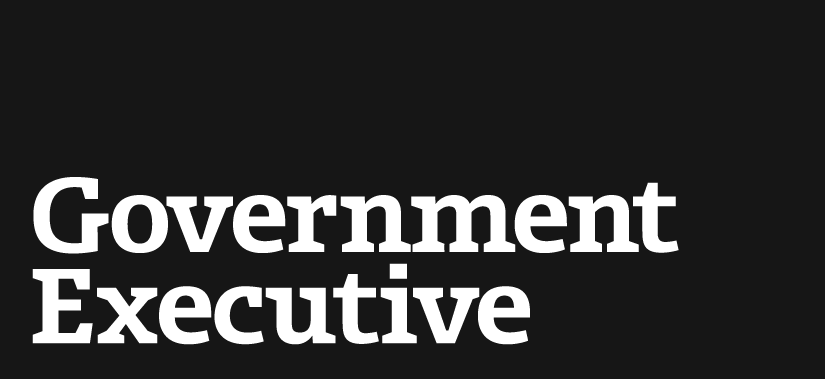 CIA requests probe into leak of operative's identity
September 29, 2003

CIA Director George Tenet has requested a Justice Department investigation into charges that the White House leaked the name of the wife of former U.S. Ambassador Joseph Wilson, who traveled to Niger last year to investigate claims that Iraq had attempted to purchase uranium there, according to reports.

In a July 14 column published in the Chicago Sun-Times, Robert Novak identified Wilson's wife by name and said she was a CIA "operative on weapons of mass destruction," citing "two senior administration officials" as his sources. In a column published about a week earlier in the New York Times, Wilson described his visit to Niger as a CIA envoy, during which he determined that it was unlikely that Iraq had attempted to purchase uranium there. Wilson's trip helped to discredit one of the key pieces of evidence offered by the Bush administration that Iraq was attempting to develop nuclear weapons.

The Washington Post reported yesterday that, shortly before Novak's column was published, two senior White House officials called at least six reporters based in Washington and told them the name and occupation of Wilson's wife. The Post quoted a senior Bush administration official as saying that the leak "was meant purely and simply for revenge."

According to the Post, Tenet has sent a memo to Justice with a set of questions as to whether the leak of Wilson's wife's identity violated U.S law. Experts have said the leak could be a violation of the Intelligence Identity Protection Act of 1982, which carries a penalty of up to 10 years in prison for the disclosure of names and identities of intelligence agents by those who have access to classified information that identifies covert agents; and up to five years in prison for the disclosure of information by those who learn the identities of covert agents through access to classified information.

Neither the CIA nor Justice would confirm to Global Security Newswire that an investigation into the leak of Wilson's wife's identity is being considered. A statement released yesterday by Senator Charles Schumer, D-N.Y., who requested in July that the FBI investigate the leak, said Justice is now considering whether to begin a formal investigation.

White House press secretary Scott McClellan said Monday that "nothing has been brought to our attention" that any White House official was involved in the leak.

"We have nothing beyond … media reports to suggest White House involvement," McClellan said.

Wilson himself has previously named White House top political adviser Karl Rove as being behind the leak. During an appearance today on ABC's Good Morning America, however, Wilson backed away from such an assertion, saying instead that he believed Rove had "condoned" the leak.

"In one speech I gave out in Seattle not too long ago, I mentioned the name Karl Rove. I think I was probably carried away by the spirit of the moment. I don't have any knowledge that Karl Rove himself was either the leaker or the authorizer of the leak. But I have great confidence that, at a minimum, he condoned it and certainly did nothing to shut it down," CNN.com quoted Wilson as saying.

McClellan said that it is "simply not true" that Rove had any involvement in the leak.

Sunday, national security adviser Condoleezza Rice also refuted the leak allegations.

"I know nothing about any such calls, and I do know that the president of the United States would not expect his White House to behave in that way," Rice said during an appearance on NBC's Meet the Press. "It's my understanding that when a question like this is raised before the agency, that they refer it as a matter of course, a matter of routine, to the Justice Department. The Justice Department will now take appropriate action, whatever that is, and that will be up to the Justice Department to determine what that action is," she said.

While denying any knowledge of the possible leak, Secretary of State Colin Powell said yesterday that the CIA had "an obligation" to investigate the claim.

"I think that the CIA has an obligation, when they believe somebody who was undercover was outed, so to speak, has an obligation to ask the Justice Department to look into it. But other than that, I don't know anything about the matter," Powell said during an appearance on ABC's This Week.

In his statement yesterday, Schumer called on Justice to appoint a special counsel to investigate the link, saying Attorney General John Ashcroft faced a "conflict of interest" in investigating senior White House officials.

"I don't see how it would be possible for the Justice Department to investigate whether a top administration official broke the law and endangered the life of this agent," Schumer said. "Even if the department were to do a thorough and comprehensive investigation, the appearance of a conflict could well mar its conclusions. I hope the Attorney General will do the right thing and appoint a special counsel," he said.

The White House believes, however, that Justice is the proper agency to investigate the leak allegation, McClellan said today during a White House press conference, defending the department's ability to independently investigate the issue. He said the Bush administration would cooperate with a Justice investigation, adding that the department has not yet made such a request.

Anyone in the White House with information relating to the leak should come forward, McClellan said. He also said that if anyone in the media has any information about the leak, they too should provide it to Justice.

While official investigations of information leaks are notoriously hard to prove, the recent media coverage of the leak of Wilson's wife's name is likely to pressure Justice to act, according to Steven Aftergood, director of the Federation of American Scientists' Project on Government Secrecy.

If Justice were to do nothing, "it would lead to endless questioning," Aftergood told GSN today. "The only way out at this point is to go through it," he said.

Sunday's Post story suggested that Tenet's request for an investigation into the leak was part of a split that has developed between the CIA and the White House after Tenet was made first in line for blame over the inclusion of the disputed claim that Iraq sought uranium from Africa into President George W. Bush's State of the Union address.

Aftergood, however, said he did not think Tenet was "looking for a fight with the White House. Instead, Tenet would risk looking inconsistent in challenging these kinds of leaks if he had not requested the investigation, Aftergood said, adding that Tenet "probably wishes that none of this had happen."

A likely byproduct of the CIA's request, however, is "significant embarrassment" for the White House, Aftergood said, adding that the request is "not going to win Tenet any friends over there."
---
September 29, 2003
https://www.govexec.com/defense/2003/09/cia-requests-probe-into-leak-of-operatives-identity/15081/