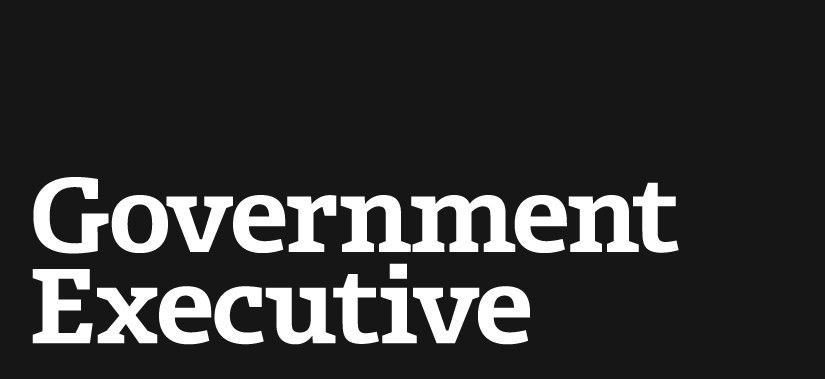 Defense, Justice report on surveillance activities
May 28, 2003

In the 20 months since the September 2001 terrorist attacks, civil libertarians have had two overarching complaints about the federal government's surveillance regime: the breadth of its powers and the secrecy of its capabilities. Now the latter criticism may be changing.

Under sustained pressure from privacy advocates within Congress, the legislative branch has forced the federal executive branch to account for the details of its technologies and law enforcement efforts. Last week, both the Defense and Justice departments issued reports to Congress that alternately attempted to justify surveillance activities yet minimize any threats that efforts such as data mining and more liberal wiretapping rules pose to privacy.

In a report, executive summary and appendices totaling 108 pages, Defense attempted to deflect criticism of a data-mining program designed to collect immigration, travel, governmental and potentially financial and medical information on millions of Americans. And as evidence that it is being both aggressive in using its surveillance powers to combat terrorism and determined in its protection of privacy, Justice presented 60 pages of answers to aggressively worded questions about the 2001 anti-terrorism law known as the USA PATRIOT Act.


Information Awareness Minus The 'Total'

The Defense Advanced Research Projects Agency (DARPA) was contrite about its data-mining project. Once dubbed Total Information Awareness, or TIA for short, the program's longhand name was changed to Terrorism Information Awareness in the report.

The agency repeatedly emphasized three main points about TIA: that data collection would only be done under existing privacy laws, that the agency is developing new privacy technologies, and that current testing uses only foreign intelligence information or "synthetic," artificial data created purely for research purposes.

The report did not satisfy privacy critics. Sen. Ron Wyden, the Oregon Democrat who authored the language requiring the report, "sees nothing in the report that changes his opinion that Congress needs to retain strong oversight of the program," spokeswoman Carol Guthrie said. "The report doesn't contain specific information about how the rights of regular Americans will be protected," she said, adding that "there is no evidence that Americans would have even the same rights that suspects are given."

Because the report was delivered on time, the Bush administration can continue its $54 million in research of technologies for TIA, but Wyden said any deployment of the technologies must be explicitly approved by Congress.

Other privacy advocates are not so sanguine. Promises by DARPA to abide by existing privacy laws are "an empty assurance," according to an analysis produced last week by the Center for Democracy and Technology (CDT). "Under existing law the government can ask for, purchase or demand access to most private-sector data."

The dated 1974 Privacy Act can be easily circumvented under TIA, CDT concluded. "It is no answer to concerns about government access to commercial databases to assert that agencies will comply with all existing privacy laws" because those very laws have become outdated by the creation of private-sector databases, according to the report.


A Time For Dirty Legislative Hands?

Even defenders of TIA research said that for all of lawmakers' recent oversight activity, Congress should become more active in setting rules.

Heritage Foundation senior legal research fellow Paul Rosenzweig compares the current historical moment for data mining to how the nation addressed wiretapping in the 1960s. The technology to electronically tap phones had been available from the early years of the 20th century, but the Supreme Court did nothing to curtail its rampant use (and abuse) by the police and the FBI until a 1967 decision potentially rendered the practice illegal.

"This is a new era and Congress needs to get its hands dirty," much as it did in a landmark 1968 anti-crime bill in which it "finally was compelled to provide a wall with respect to wiretapping," Rosenzweig said. "They had to address the fact that police could use this with significant benefits to fight organized crime and drug traffickers, but the technology drove them to the necessity of sitting down and thinking about what the right regulatory regime should be."

"This would be so powerful that it would have the power to change the power relationships within society," Jay Stanley, communications director of the American Civil Liberties Union's technology and liberty program said of TIA.

"As the TIA's own slogan on their long-lost logo said, 'Knowledge is power.' When you have the amount of knowledge about people's activities that this program would create, it increases the amount of power that the government would have over individuals."

In Defense Of Broader Surveillance

In its report, Justice officials answered 28 of the 38 questions posed by House Judiciary Committee members, deferring eight questions about immigration to the new Homeland Security Department and agreeing to provide the committee with classified answers to the other two questions-including one about how many times it has used a new surveillance authority.

Chairman James Sensenbrenner, R-Wis., and committee ranking Democrat John Conyers of Michigan both commended Justice for replying-its first substantive answer to questions about PATRIOT Act compliance. Conyers and the Democrats noted, however, that many of the law's powers are being used in "run-of-the-mill criminal cases" rather than the anti-terrorism orientation promised by the administration.

Assistant Attorney General Viet Dinh, widely regarded as the mastermind behind the statute, said it was inevitable that some cases originally suspected to involve terrorism would ensnare common criminals. He also said the low number of investigative activities at Islamic mosques-fewer than 10 FBI field offices have conducted such work-demonstrates that Justice is committed to acting with restraint.

Dinh, who on Friday is set to leave the Justice Department after a two-year absence from his position as a law professor at Georgetown University, refused to answer questions about the existence of the so-called PATRIOT Act II, a draft proposal for further law enforcement power.

But CDT Executive Director Jim Dempsey said that whether intended or not, the original PATRIOT Act created a loophole that could dramatically expand the executive branch's power to conduct data mining on Americans irrespective of whether they are suspected criminals or terrorists.

"Previously, the FBI could get the credit-card records of anyone suspected of being a foreign agent," he told a House Judiciary subcommittee last week. "Under the PATRIOT Act, broadly read, the FBI can get the entire database of the credit-card company." Although never justified in the context of data mining, he said the law's changes "seem to provide compulsory power should the government want to obtain the data and bring it into their systems."

---
May 28, 2003
https://www.govexec.com/defense/2003/05/defense-justice-report-on-surveillance-activities/14184/