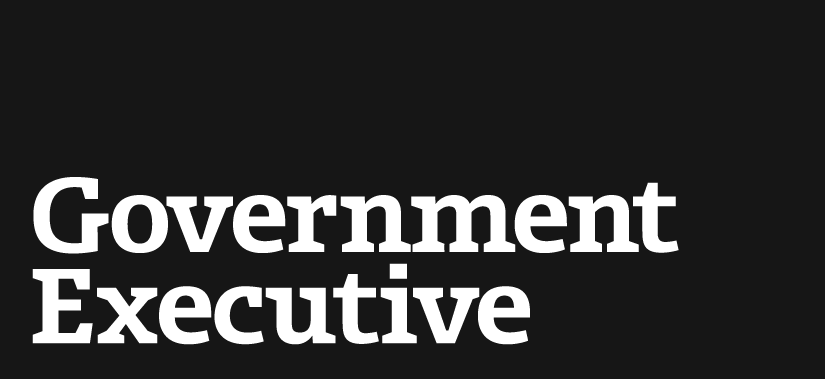 House panel laments military procurement squeeze
August 2, 2001

With only $700 million to add to the Pentagon's request, the House Armed Services Subcommittee on Military Procurement was unable Tuesday to buy a single additional plane, helicopter, ship, or tank, limiting itself to such lower-key actions as B-2 bomber upgrades and Trident submarine conversions.

Instead, the panel devoted considerable attention to the Energy Department, passing two surprise amendments on nuclear weapons spending during the markup of its portion of the fiscal year 2002 defense authorization bill (H.R. 2586).

Second-term New Mexico Republican Heather Wilson visibly struggled with the decision to plunge ahead with an amendment to stop new restrictions on nuclear nonproliferation spending at Energy Department labs, including Los Alamos National Laboratory in her home state. But Wilson won a 15-7 vote for her proposal over the opposition of acting Subcommittee Chairman Lindsey Graham, R-S.C., who filled in for Chairman Floyd Spence, R-S.C.

Then Rep. John Spratt, D-S.C., after accepting some editing from fellow South Carolinian Graham, won passage of an amendment to stop Energy from shipping more plutonium to South Carolina's Savannah River site until it had consulted with the state government and produced a comprehensive disposal plan. The Spratt amendment passed by a unanimous voice vote.

The markup session opened with the expected laments over the health of the Defense budget and of Chairman Spence, who was absent for tests on a non-threatening but painful nerve problem. But the panel could offer little concrete comfort to either patient. While applauding the subcommittee chairman's mark, which increased the President's request for the seventh year in a row, even Graham allowed that "our add of $700 million is not nearly as large" as in the past.

Ranking Democrat Gene Taylor of Mississippi, wearing no tie and speaking with his characteristic flair, put it more bluntly: "In DoD [Department of Defense] terms, $700 million isn't diddly."

"Seven hundred million dollars does not buy one destroyer [of the kind built at his home state Litton Ingalls shipyard]," he added. Taking what is by now the standard Democratic swipe at President Bush's campaign pledge that "help is on the way" for the armed forces, Graham groused, "I've got to wonder if they meant it at all."

In what Graham described as "a marvelous job of putting square pegs in round holes," the subcommittee staff had to spread that $700 million in new money, plus $550 million in cuts, over $14 billion in members' requests.

One of the largest single cuts, at $265 million, was the postponement of all CV-22 Osprey tiltrotor purchases for Special Operations Command, although the standard MV-22 Marine Corps variant of the crash-plagued aircraft remained intact at a 12-plane buy. Two requested LPD-17 amphibious assault ships, another troubled program, were also zeroed out.

Other cuts, mostly taken in consultation with the Pentagon to reflect programs behind schedule and unable to spend previously allocated funds, included $75 million from chemical weapons demilitarization, $27.4 million from a land-mine scattering cannon shell called the "Remote Area Denial Munition," and $20 million from an alternative anti-personnel landmine program.

The additions were chiefly remarkable in how limited they were. The panel approved $123 million in upgrades for existing B-2 stealth bombers--including better satellite communications, tactical datalinks, and Global Positioning System-guided bombing capability--but did not address the issue of building new B-2s, or even necessarily keeping the production line intact.

The panel also approved $51 million in advanced procurement for Trident submarines, keeping open the option of converting all four "SSBN" nuclear-missile-launching subs, not just two, into "SSGN" non-nuclear cruise-missile boats. That amount only covers advanced procurement, leaving a $112 million funding hole for the required two additional nuclear reactor cores.

In addition, the panel bought $117 million in equipment for the National Guard and Reserves under various line items, and moved $63 million from C-17 jet transport procurement to advanced procurement for 2003.

The nuclear weapons and other national-security related programs of the Energy Department received no increase at all, remaining at a topline of $13.5 billion. The National Nuclear Security Administration did win an $80 million increase at the expense of other parts of the department, notably environmental programs--which, Spratt noted, had received a $525 million increase from the House Appropriations Energy and Water Subcommittee, creating a conflict that will have to be resolved in September.

California Democrat Elaine Tauscher, whose district includes facilities of both Lawrence Livermore and Sandia National Laboratories, particularly regretted the panel's inability to reverse Bush administration cuts in non-proliferation aid, which is intended to help dismantle nuclear weapons and facilities in former Soviet republics: "By maintaining the President's cut," she said, "We are making the world a major dangerous place."

Meanwhile New Mexico's Wilson lamented the underfunding of the Energy Department's program to simulate nuclear tests and certify the reliability of the aging atomic arsenal.

But what moved Wilson to action was a subtle provision limiting spending at the Energy labs. In previous years, the General Accounting Office has argued that far too little money earmarked to prevent nuclear nonproliferation from former Soviet countries is actually spent in Russia, and far too much on supervisory and management activities in the United State, at the national laboratories. So the 1999 Defense Authorization Act imposed a 35 percent ceiling on what one program, the Initiatives for Proliferation Prevention, could spend stateside in the labs.

This year, the IPP was merged with a similar program, the Nuclear Cities Initiative, which seeks to build relations with scientists in Russia's nuclear complex, and the chairman's mark proposed to extend the 35 percent ceiling to the combined program as a whole. Since Nuclear Cities now spends an estimated 67 percent of its funds in U.S. labs, that would require a major spending shift away from the labs.

Wilson said she had no objection to the merger of the programs but argued that imposing the 35 percent ceiling on the Nuclear Cities Initiative "creates a management problem." Unsatisfied with responses from staff, she introduced her amendment to lift the ceiling on the Nuclear Cities program, although it would remain in place for the IPP.

With only Graham and Colorado Republican Joe Hefley urging the panel to stick with the original language as written by the subcommittee staff, Wilson's amendment passed by the 15-7 margin.
---
August 2, 2001
https://www.govexec.com/defense/2001/08/house-panel-laments-military-procurement-squeeze/9666/