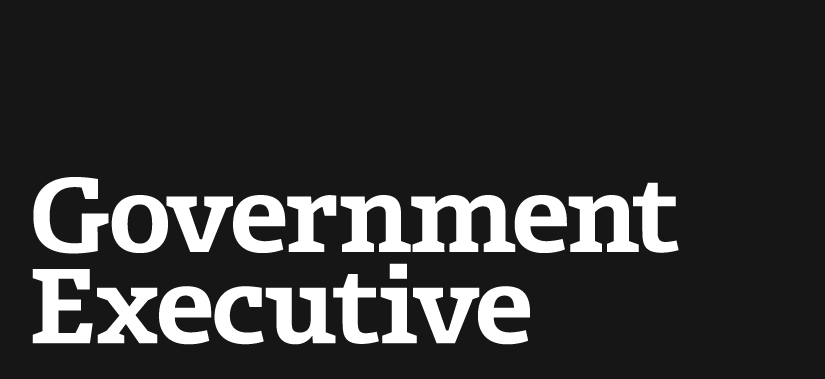 Contractors Might Weather Shutdown Using Prior-Year Funds
September 30, 2013
A key change in Washington since the government shutdown in the mid-1990s is an increased reliance on contractors, industry specialists note, but the damage a spending lapse might inflict on contracting companies this year would depend on their ability to use past-year funds.
"The short-term impact is that no new awards can be made, no options can be exercised and payments for ongoing work may be delayed," said Alan Chvotkin, executive vice president and counsel at the Professional Services Council, a contractors trade group. "Since many companies already have been awarded contracts paid with prior-year appropriations, that work will continue provided that there's no need for continuous government supervision or direction," which is not the case with most contracts.
Trey Hodgkins, senior vice president for national security and procurement policy at TechAmerica, said, "If you have a valid contract in place that has a life beyond fiscal 2013, the funds are available and obligated, and employees are expected to show up at work. The biggest challenge you may find is that your government counterpart may not be there, or the government facility may not be open."
But on the backend of a contract's life, Hodgkins added, "you can't invoice for work you didn't do, yet the contract requires that you still have staff and the ability to perform. So there's a negative impact on the corporation's income and cash flow since you're expected to pay and keep these people onboard."
Michael Fischetti, president of the National Contract Management Association, said that for agency contracting managers, the shutdown would mean "another big workload at the end of the fiscal year, when there are other obligations." He noted that managers were already facing a compressed workload because of delays from sequestration kicking in last March.
"Combining that with this annual event of uncertainty and shutdown government, the contracting managers have to notify all their contractors," he said. "Technically, it must be in writing, but they probably will call to let them know what's going on. It's another drama because in some agencies they won't know whether they are essential. But they're professionals and have procedures because unfortunately, this has become a norm."
The Pentagon is the largest contracting agency. In a Sept. 26 letter to the Professional Services Council, Frank Kendall, deputy Defense secretary for acquisition, technology and logistics, wrote, "in the event of a lapse, vendors working on contracts with funds already appropriated (fiscal 2013 or prior year) should continue to work unless directed otherwise by their contracting officer. In situations, where government managers are necessary to oversee or inspect work, the local government managers will make the decision on whether or not that work will be accomplished and direction will be provided by the contracting officer."
One key difference between today's situation and the 1995-96 pair of lapses that together shuttered agencies for 25 days, Chvotkin said, is the fact that the entire government did not shut down in the 1990s, since some appropriations bills, including the huge Defense spending bill, had been signed into law. "The scope of reductions, the effect on federal agencies was less," he noted.
At the same time, overall federal spending on contracting has nearly tripled as a portion of the federal budget. "The estimated number of federal contract jobs increased by more than 70 percent between 1999 and 2005 (from more than 4.4 million to more than 7.6 million) -- a change that was reportedly driven almost entirely by increased spending at DoD during this period," according to a 2011 Congressional Research Service report.
"The bad news is the magnitude of contacts subject to new awards is much larger" than in 1995-1996, Chvotkin said. "The good news is very few are awarded on Oct. 1 since the preponderance [of awards are] in the second and third quarters."
In an analysis for the Center for Effective Government (formerly OMB Watch), Nick Schwellenbach, a senior fiscal policy analyst, noted that the Anti-Deficiency Act, under the threat of criminal penalties, generally does not allow the government to enter into contracts without active appropriations.
"While contracting and the privatization of government functions is a phenomenon that needs to be reined in, government shutdowns and sequester cuts are bad policies," he wrote. "Contractors often perform valuable functions -- the government's relationship with them or with federal workers should not be based on manufactured budget crises."
Contractor groups have been preparing their members for the prospective shutdown as the budget stalemate in Congress has continued. "We did a great deal of education in 2011 with members on both the shutdown and the debt limit," Hodgkins said, referring to Congress' requirement to raise U.S. borrowing authority, likely in mid-October.
"We're getting a lot of calls, and people are saying prayers, but most companies have been to this movie," Chvotkin said. "They know what to expect and how to prepare -- in contrast with sequestration because no one had thought of that." The agency contingency plans for shutting down, he added, "are very clear and demystify it."
---
September 30, 2013
https://www.govexec.com/management/2013/09/contractors-might-weather-shutdown-using-prior-year-funds/71056/