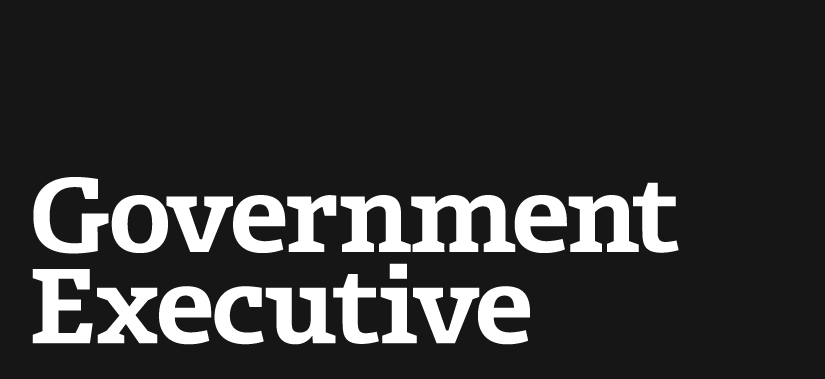 Defense buoys state campaign of Armed Services chairman's wife
February 1, 2012
Defense contractors and federal lobbyists don't typically follow obscure statehouse contests 3,000 miles from the nation's capital. But then, those contests typically don't feature the wife of the current chairman of the influential House Armed Services Committee, Rep. Buck McKeon, R-Calif.
The defense sector and its advocates in the corridors of the U.S. Capitol have poured thousands of dollars into the race, fueling the first-time candidacy of Patricia McKeon. Many of those giving money also have business before her husband's powerful panel.
All told, Patricia McKeon raised about $75,000 for her California Assembly bid in the fourth quarter of 2011 from sources beyond her husband and from personal contributions. More than 45 percent of that money -- roughly $35,000 -- came from federal lobbyists, lobbying firms, and their employees, as well as military contractors and executives in firms in the defense and aerospace sectors, according to an analysis of state and federal campaign records.
Watchdog groups say that the flood of defense money is meant to win the favor of McKeon's powerful husband.
"They don't give their money out of altruism. They are looking to curry favor or gain influence," said Steve Ellis, vice president of Taxpayers for Common Sense, a nonpartisan budget watchdog group. "It's hard to believe that she would be raking in all this campaign cash if she wasn't Mrs. Buck McKeon, or, more importantly, Mrs. Chairman of the House Armed Services Committee."
Patricia McKeon's donors include some of the biggest contractors in the multibillion-dollar defense industry: Lockheed Martin ($3,000), Boeing ($1,000), Raytheon ($2,000), and General Dynamics ($3,900). Each of those firms ranked among the nation's five biggest defense contractors in 2010, according to Government Executive, with a combined $85 billion in sales.
Most of her corporate donors also give heavily to her husband.
The donations come at a critical time for the defense industry. The Pentagon budget is facing the rare prospect of severe cutbacks, with $500 billion in automatic reductions in place beginning in 2013 unless Congress alters the Budget Control Act. Much of the defense industry – which spent $130 million lobbying the federal government in 2011, according to the Center for Responsive Politics -- is working to fend off those cuts, or at least blunt the effect of such cuts on its bottom line.
California law bars registered state lobbyists from contributing to candidates for the Legislature. But Beltway lobbyists are free from such restrictions – and the McKeons have taken advantage. Last October, the congressman hosted a fundraiser for his wife at the Capitol Hill Club, a Republican enclave steps from the Capitol and next door to the GOP's national headquarters. Afterward, numerous federal defense lobbyists opened up their wallets.
John Killeen, a lobbyist for SAIC, a defense contractor that spent $2 million on lobbying last year, contributed $500. Tania Hanna, a lobbyist for Harris, a defense firm that spent $3.3 million on lobbying in 2011, contributed $250. Jeffery Walter, CEO of lobbying firm The Walter Group, contributed $500. Among his firm's clients is Lockheed Martin. None returned calls for comment. Beau Boulter LLC, a lobbying firm based in Arlington, Va., with defense clients, also contributed $1,500.
John Haddow of Upstream Consulting contributed $500. His firm reported $1.3 million in lobbying business in 2011 from companies including US Night Vision and Troy Industries, producer of military-grade weapons accessories. Haddow said he didn't contribute to McKeon because of his clients: "I don't work on the defense stuff," he said, but because they are fellow Brigham Young University alumni and friends. "Here's the blunt truth. We're both Mormons. It's a pretty small, tight community," he said.
Alissa McCurley, a spokeswoman for Buck McKeon, referred questions to Joe Justin, a spokesman for Patricia McKeon, who did not immediately respond to a request for comment. Last week, McCurley said Buck McKeon's "main role has been that of a supportive husband" in the contest.
The Assembly race pits Patricia McKeon against her husband's former district director in a bitter GOP primary. The former aide, Scott Wilk, declined to comment on her fundraising. However, last week he told National Journal Daily: "The congressman has told people in the district that he plans to lock her in the room, raise all of her money, and win it on her name ID."
Several of Patricia McKeon's contributors are executives at defense firms.
Joseph Kimmit, an executive vice president for Oshkosh, who lives in McLean, Va., contributed $500. Oshkosh, headquartered in Oshkosh, Wis., was the nation's ninth largest defense contractor in 2010, according to Government Executive, with more than $6 billion in business. Barney Klinger, CEO of Applied Companies in Santa Clarita, Calif., which is in McKeon's district, contributed $1,000. His firm manufactures military air conditioners, among other items.
Daniel Packard, senior vice president of sales for Revision Military, maker of military sunglasses, contributed the maximum $3,900 to her primary bid. Packard, whose filing indicates he lives in Illinois, said he tries to "stay aware" and support good candidates everywhere.
He has made only one contribution to a federal candidate, $1,500 to Buck McKeon, according to data from the Center for Responsive Politics. "I don't really discuss who I donate to or why," he said.
---
February 1, 2012
https://www.govexec.com/management/2012/02/defense-buoys-state-campaign-armed-services-chairmans-wife/41065/