TECH - ALL ARTICLES
Results 3241-3250 of 6100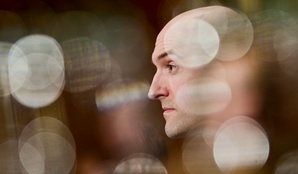 NRC chief Gregory Jaczko keeps the focus on safety amid political charges around Yucca Mountain plans and industry influence.
What sectors and operations overseen by the federal government are most likely to fall victim to Advanced Persistent Threats?
Class action would focus on TRICARE's decision not to provide free credit and identity theft-monitoring services.
The company maintains filtering technology can be applied to prevent interference with GPS signals.
Private sector experts weigh in on how agencies can build successful software applications for mobile devices.
According to a new report, government should focus on cutting the correct things.
Critics cite lack of cost-benefit analyses before acquiring new screening technologies.
A unified master gold disk would greatly simplify and speed the process for implementing computer security settings across the department.
According to police report, computer backup tapes had been left in an employee's parked car.
By graphically portraying a range of data sets, officials hope to tell compelling stories about global crises.