TECH - ALL ARTICLES
Results 3191-3200 of 6100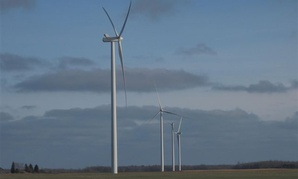 Solar and wind projects on public lands are ahead of schedule, officials say.
Proposals to extend the pay freeze could make it even harder to compete with the private sector for talent.
Fewer than half of the surveyed agencies have developed an agencywide Web strategy and most say they manage their websites in a highly decentralized way.
Forget electronic voting machines; there are other ways to manipulate ballots, security analysts and former hackers say.
The provision adapts an earlier demand in the House-passed version of 2012 defense authorization legislation.
Adam Davidson lost his job for comments made to The Washington Post .
The White House had earlier concerns about the timetable for implementing a similar network monitoring program to flag unauthorized activity.
Ultrasound and infrared technology could locate people and objects equipped with wireless tags with an accuracy of 1 meter.
Individuals working for the four top contractors focus contributions on House members in the JSF Caucus, watchdogs say.
The company says it will give agencies veto power over its operation in upper bandwidth in return for a green light from FCC to operate in lower bands.