TECH - ALL ARTICLES
Results 3141-3150 of 6030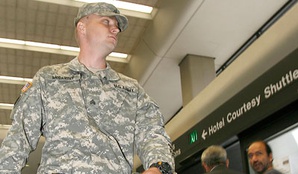 Easing travel for military personnel and families is a rare point of agreement in the usually divided chamber.
Technical fixes that automate some aspects of financial reporting could lower the compliance burden, officials said.
New group identifies with Occupy Wall Street movement and threatens to take on financial sector.
Obtaining IT certifications can boost your paycheck, career and bottom line, survey finds.
Legalization of marijuana and animal cruelty top petitioners' concerns; the economy and national security, not so much.
Guidance developed from interviews with IT staff on seven major projects identified as models of good management.
Managers trust their employees to work remotely, but in many cases it still isn't happening.
Federal offices shed 10,000 computers a week on average, GSA chief Martha Johnson says.
Industry leaders say the need to upgrade and secure networks will not diminish, and may even accelerate.
Certification for unclassified Defense networks is predicted by year's end, for Secret networks by April 2012.