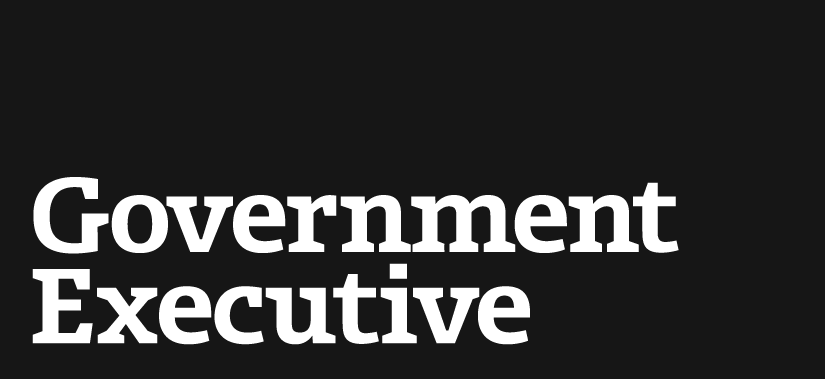 Austin's Rail-or-Fail Vote Is Uniting Transit Supporters and Foes
July 24, 2014
Late in June, the Austin City Council endorsed Austin Urban Rail, a $1.4 billion proposal to build a light-rail line through downtown along the city's East Side. The council's unanimous vote clears the way for a bond measure to appear on the ballot in the November election. This is the closest Austin has come to light rail since 2000, when voters defeated a light-rail proposal by a narrow vote.
Not every transit advocate is elated by the news. In fact, some of them are madder than all hell. A number of groups that support smart growth in Austin appear every bit as devoted to stopping Austin Urban Rail as the people who don't want to fund public transit, period. The project may even unite those groups—who otherwise do not share interests—in common cause.
What's at stake is not just the future of the Austin Urban Rail line. The November vote will go a long way in determining whether Austin—one of the fastest growing cities, and regions, in the country—will ditch its dependence on cars.
At the heart of the issue is whether the East Side corridor is the best candidate for Austin Urban Rail. In this respect, pro-transit groups may be making the perfect the enemy of the good. A my-way-or-the-highway approach to supporting light rail in the Texas capital is only going to win transit advocates the highway: specifically, Interstate 35.
Austin Urban Rail is the centerpiece of Project Connect, a partnership between Central Texas transportation agencies. Project Connect aims to boost transit in Austin and the region through commuter rail, bus rapid transit, light rail, and even express lanes. The 9.5-mile Austin Urban Rail track would be the first leg in the light-rail scheme; this route would connect East Riverside Drive in the south to the Austin Community College District at the former site of Highland Mall in the north, with stops at the Austin Convention Center, the Capitol, and the University of Texas at Austin along the way.
In an editorial for the Austin American-Statesman, Marcus Denton calls the Riverside-Highland route the "wrong route, selected for the wrong reasons." Denton is the urban rail committee co-chair of Austinites for Urban Rail Action (AURA), a relatively new grassroots organization devoted to smart transit and land-use policy in Austin. Like many other public transportation advocates in the city, Denton would overwhelmingly prefer to see light rail take another route—along the city's West Side.
Opponents of the Austin Urban Rail plan are of two stripes. First and foremost are those who don't want to see any rail built whatsoever. Jim Skaggs, a director of the Coalition of Sustainable Transportation, is a devoted road advocate who was critical in the effort to defeat the (much larger) light-rail system proposed back in 2000. Skaggs is joined by countless Texan skeptics (and drivers). On the other hand are newer pro-transit efforts, like AURA and Our Rail, as well as longtime public transit proponents such as Lyndon Henry, all of whom suddenly find themselves lining up with the opposition now that a viable light-rail project is on the table.
The folks who support light rail—but not this light rail—overwhelmingly prefer an alternative line running along the Guadalupe-Lamar corridor on the West Side. A denser part of the city, characterized by some new multi-family developments (even a residential tower or two), the West Side is currently served by a bus-rapid transit system and will be brought into the light-rail system, eventually. West Side advocates say building light rail where people already live is crucial to its success. Meanwhile, the East Side route is characterized by projected growth.
"Economic development is the wrong reason to build a rail route," Denton writes in his editorial. "Central Austin does not need help from rail in order to develop economically."
No doubt he's right about growth in Central Texas. (Austin, the nation's capital for population growth, is surrounded by some of the fastest-growing suburbs in the nation, including San Marcos, Cedar Park, and Georgetown. The larger goal of Project Connect is to knit together all these emerging communities.) But crucially, a light-rail line along the East Side would encourage this inevitable growth to take the shape of transit-oriented development.
The outcome governed by inertia is bound to be more of the same: single-family structures, strip-mall developments, and more and more surface parking lots. In arguing for the Guadalupe-Lamar corridor or nothing, the ostensible friends of transit not only guarantee that the developing parts of Austin follow the old, bad patterns, they may doom Austin to nothing—no light rail now or maybe even in the foreseeable future.
In lining up against Austin Urban Rail on the East Side, transit advocates are demonstrating a narrow agenda that's near-sighted in three ways. The biggest myopia concerns funding. Austin is seeking grants from the Federal Transportation Administration to cover half the project's $1.4 billion cost (with the remaining $700 million funded mostly, but not entirely, by the Central Texas Regional Mobility fund). According to Kyle Keahey, head of Project Connect, the Guadalupe-Lamar corridor—where a bus-rapid transit system is being implemented with FTA support—isn't eligible for this level of federal funding.
"Fact is, Lamar has always been part of the system plan," Keahey says in an email. "We firmly believe that Lamar can produce a successful fixed-guideway application in the future. However, with a FTA Very Small Starts Grant that is only half-implemented, we don't think the timing is at all right to pursue another, significantly larger grant in the same corridor."
Bus rapid transit is another cataract obscuring a clear vision for Austin transit. Plainly, Austinites haven't fallen for the city's MetroRapid system, which Capital Metro launched in January. The buses travel in mixed-traffic for most of the route. Lyndon Henry, who edits the blog Austin Rail Now, argues that bus rapid transit is only acceptable as a precursor to light rail. "It's the same as sitting in traffic, but now you're sitting in traffic stopping at a lot of places with a lot of other people," one Austin resident told NPR.
In other words, Austin's bus rapid transit isn't true bus rapid transit. At least not yet. Despite a roll-out that could be fairly described as disastrous, there's nothing barring Austin from improving MetroRapid so it operates more like the model lines it was designed to emulate, including Cleveland's HealthLine or Emerald Express in Eugene, Oregon.
Finally—and here is where the critics stand on firmest ground—the Austin City Council will in all likelihood bundle the bond measure for Austin Urban Rail with bonds for roads. Next month, the council will decide on some number of highway projects totaling around $480 million to put on the November ballot. Most of these are improvements for I-35, the bête noire of any Austin transit supporter (or driver, really). That makes for a bitter pill for light-rail supporters like the Sierra Club and Bike Texas to swallow.
The council appears to think that tacking on $250 million in road funding will make it easier for voters (for drivers, really) to accept a $700 million bond vote for urban rail. That may be right: A poll conducted last year by the Downtown Austin Alliance found that registered voters opposed rail by a slim majority—51 percent—if it meant paying higher property taxes (on the order of $180 per year). Politics makes strange bedfellows. Hell, light-rail purists may find themselves working alongside highway advocates to beat Austin Urban Rail at the ballot.
There are things that Austin Urban Rail skeptics get plain wrong. Obsessing over the relatively small sums that Project Connect and pro-rail groups arespending on marketing is ticky-tack foul calling. But they're right that the official Austin apparatus deserves greater scrutiny for building dedicated transit applications only on roads that are already free of traffic, whether for bus rapid transit or Austin Urban Rail. That's one way to keep right-of-way costs down—and capping those costs was a driving concern in selecting Austin's light-rail line, Keahey tells me.
"Applying this same approach to the Guadalupe-Lamar corridor is problematic, as it would suggest that either two lanes of this busy street would be eliminated or the acquisition of the many businesses along the street would be required," he says.
At some point, Austin is going to have to choose to take cars off the road. That's not going to be fun or easy. What voters need to decide between now and November is whether a light-rail project with some flaws—relatively high per-mile costs for a starter line and potentially low ridership to start off; a "path of least resistance," as Jace Deloney puts it—is better than the alternative. Federal funding isn't going to be available forever. The alternative may well be sitting in traffic on I-35 for another generation.
This article is part of 'The Future of Transportation,' a CityLab series made possible with support from The Rockefeller Foundation.
(Image via Nagel Photography/Shutterstock.com)
---
July 24, 2014
http://www.govexec.com/state-local/2014/07/austins-rail-or-fail-vote-uniting-transit-supporters-and-foes/89552/