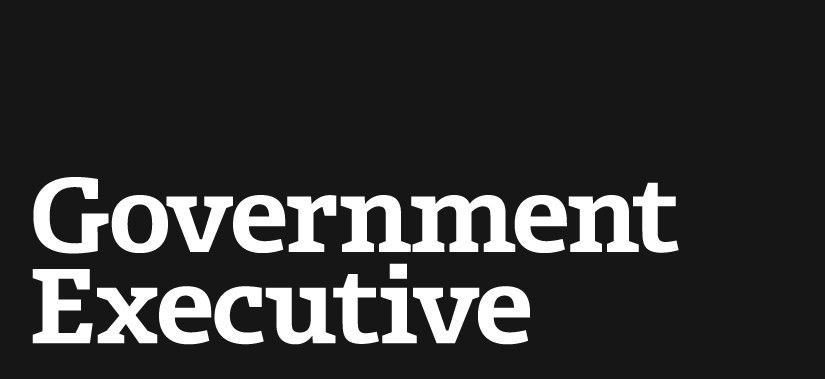 Federal employees get help coping with tragedy
September 13, 2001

When the news exploded Tuesday that hijacked commercial airliners had destroyed the twin, 110-story towers of New York's World Trade Center and taken out a wedge of the Pentagon, LeAnn Jenkins of Oklahoma City was in disbelief. "I thought that it had to be an accident of some sort, not that it was done by design," said Jenkins, executive director of Oklahoma's Federal Executive Board. Once it was evident that the plane crashes were terrorist attacks, Jenkins and other officials began to take action, setting up coping and counseling mechanisms similar to those activated immediately following the April 19, 1995 bombing of the Alfred P. Murrah Federal Building in Oklahoma City. Because of the potential for post-traumatic stress disorder among federal employees who survived the Murrah Building bombing, the Oklahoma Department of Mental Health activated a counseling hotline for residents of the city and surrounding areas. Television and radio stations publicized the resource. It's that type of quick response and access to resources that counselors say will help federal employees deal with the grief caused by Tuesday's attacks. "Recognize that this is not a normal time and work is not going to go on as it does normally," said Kenneth Doka, a senior consultant for Hospice Foundation of America. "For some people one of the things that is important for them is to sort of go back to normal quickly, but you can't always make those same expectations of other individuals," Doka said. Federal managers and supervisors should understand that people deal with the same crisis in different ways, Doka advised, because grief is a multi-faceted reaction. "Some people may say 'this is so terrible, I'm numbed by it,' and what they will do is . . . plunge themselves into work, and that's better for them than sitting at home watching the news broadcasts," explained Doka who has worked with hospice since 1994. "And other people will not be as effective. Other people may find their processing is slowed, and they may feel lethargic. On the outside they may appear very, very calm, but they may be dealing with it in another way." Helene King, CEO of COPE, Inc., a Washington, D.C.-based counseling service, says she and her staff have been working overtime addressing the needs of federal employees. "We talk to people about how it helps to sit down and talk to somebody and share the confusion and get a sense of 'how do I get my life back?,'" King explained. According to the two counselors, Doka and King, communication is one of the most important tools for coping in the federal workplace right now. "Managers should allow people to talk to each other," King said. "Have counselors come in and meet with a group and let them talk openly." Doka said employees also need to do their part by letting managers and supervisors know what they need. "If [managers] have an employee who says 'I have a close cousin who is missing in New York and I just can't deal with this,' [they should] say 'OK, what can I do to help?'" he explained. Memorializing is another way to help express grief, Doka said. Employees can create a memorial board, observe a collective moment of silence, hold a prayer service, have a potluck at someone's house, plant a tree or initiate a blood drive. It doesn't have to be a funeral service, but it does have to allow employees in the workplace to express their sorrow, he said. Another way to cope is to find a way to help, the two counselors suggested, whether by donating blood, money or clothes, or volunteering with an organization that assists victims. "Everybody needs to think 'how can I be helpful?' Do something that represents your will to go on," King said. Still, Doka emphasized that there are no formulas for grief. The Federal Employee Education & Assistance Fund established a World Trade Center/Pentagon Fund to help families of federal workers affected by Tuesday's attacks. Applications were distributed among the 26 Federal Executive Board directors, who are improving coordination among federal activities and programs outside Washington, D.C. Many of the tools used during the Oklahoma City bombing may be effective in helping federal workers cope with Tuesday's events, Jenkins said. "Agencies made their employee assistance programs available because some of the agencies who were in the Murrah building were small offices with no personnel offices or employee assistance program offices on-site," Jenkins said. "That gave them immediate resources for relief." After the Oklahoma City bombing, one-on-one counseling sessions were available, as well as group counseling sessions for people uncomfortable with talking directly to a mental health professional. Information sessions were held for managers, instructing them on how to deal with traumatized employees while also dealing with their own grief. "We tried to serve as the clearinghouse for information for them," Jenkins said. "We served that role so that managers could be more effective and efficient in what they needed to do."
---
Coping With Grief At Work:
Accept your grief.
Be flexible.
Be gentle with others.
Seek support.
Take care of yourself.
Supporting Grieving Employees and Co-workers:
Review policies before a crisis.
Get training .
Offer sympathy and support.
Think before you speak.
Participate in the memorial,
Offer tangible help.
Be understanding.
When a Co-worker Dies
Share information.
Plan memorials together.
Sensitively deal with personal effects.
Acknowledge the loss.
Consider professional intervention. From: Living With Grief: At Work, A Practical Guide For The Workplace by Kenneth Doka, Ph.D, Hospice Foundation of America.
---
September 13, 2001
https://www.govexec.com/pay-benefits/2001/09/federal-employees-get-help-coping-with-tragedy/9944/