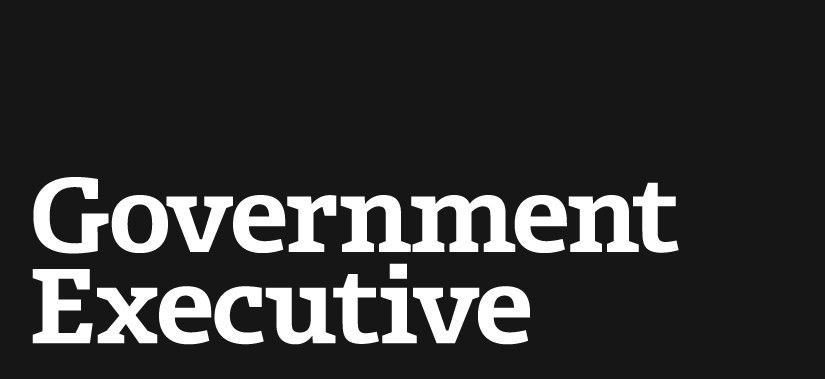 Tea partier wants to scrap Energy Department
February 7, 2011
As this year's stormy federal budget battle kicks off, the Energy Department is becoming a political football.
For tea party Republicans with a bloodlust for slashing government spending, Energy is a top target. In January, GOP Sen. Rand Paul of Kentucky introduced a bill to slash $500 billion in government spending -- in part by axing the Energy Department.
For the White House, new energy spending represents a cornerstone of President Obama's "competitiveness" agenda. In his January 25 State of the Union address, Obama proposed tripling DOE's current spending on clean-energy research programs.
Both sides tout energy spending proposals as emblematic of their broader agendas. Paul and other tea partiers contend that Energy Department spending holds needless subsidies for industries that should answer to the free market. Obama and Energy Secretary Steven Chu have recently held high-profile events, from clean-tech factory tours to a town-hall meeting at the department's headquarters, to make the case that energy spending is a key to innovation and job creation.
A closer look at the underlying proposals shows that neither would make a big difference when it comes to cutting energy subsidies or boosting clean-tech innovation. Energy has very little to do with energy policy -- or energy spending. Of the department's annual budget, about $26 billion to $28 billion in fiscal 2010, only $2.2 billion went for clean-energy research. Just under $1 billion went to fossil-fuel programs, such as clean-coal research and maintaining the Strategic Petroleum Reserve.
For the past two years, however, the Energy Department has enjoyed an infusion of about $40 billion for clean-energy programs, thanks to the economic-stimulus law. But that onetime shot of cash is slated to be spent by the end of this year.
Despite its name, DOE has its roots in the Manhattan Project and the post-World War II Atomic Energy Commission, and it is first and foremost a defense and science agency. Staffers have long joked that it would perhaps be better named "the Department of Bombs and Nuclear Waste." More than 60 percent of its annual budget goes to such operations as the National Nuclear Security Administration, which is charged with developing and safeguarding the nation's nuclear arsenal, and to programs that clean up radiation from defense nuclear test and weapons sites. Another 25 percent of Energy's budget funds advanced research in high-energy physics, particle acceleration, supercomputing, and similar fields at the national laboratories, including Los Alamos and Sandia in New Mexico and Lawrence Berkeley in California. Overall, Energy's science program employs more than 30,000 scientists in 21 major research centers.
Paul doesn't say that the nuclear weapons programs should be abolished. He contends those programs, which cost about $20 billion last year, should be moved to the Pentagon. That puts on the chopping block whatever is left over, including the energy spending and a good portion of the science program.
But the idea of shifting the nuclear weapons program to the Pentagon ignores a carefully considered posture, adopted after World War II and carefully maintained, to keep nuclear weapons under the jurisdiction of scientists and other civilians.
There are other security reasons for keeping nuclear weapons in a separate agency. Every year, Energy and the Pentagon conduct separate reviews of the nuclear stockpile. "By having two separate entities involved, you increase the chance that you get an honest, rigorous evaluation," said Linton Brooks, the Energy Department's undersecretary for nuclear security and the administrator of the National Nuclear Security Administration under President George W. Bush.
His assessment is that the move is probably a bad idea, especially paired with slashing the science and research programs. Sparing from the ax the labs most closely affiliated with nuclear weapons development, such as Los Alamos, and putting them under Pentagon control wouldn't be much better.
"The [Defense Department] as it existed in the second half of the Bush term would not have been a very good steward" for the nuclear weapons program, Brooks said. "DOD does not have a particularly good track record at running multipurpose research labs.… If you want Sandia, Los Alamos, and [Lawrence] Livermore to continue to be great institutions, you're taking a risk with moving them."
The idea of getting rid of any of the other labs is anathema to many others.
"The national labs we have now are the crown jewel of research in our country. To suggest getting rid of them would be incredibly destructive for our country," said former Sen. Byron Dorgan of North Dakota, a moderate Democrat who retired from the Senate last year after chairing the appropriations panel that oversees the agency's budget. "I hear these half-baked ideas thrown around. A lot of these proposals demonstrate that those making them haven't done their homework."
In the end, it's likely that Paul's proposal will do nothing but fuel a fiery debate, including renewed attacks on Obama's proposal to triple spending on clean energy.
The irony there is how relatively small that proposal is: It would take spending from $2.2 billion to $6.6 billion, nowhere near the funding that energy experts believe is necessary to deliver a clean-energy economy.
"The amount of money spent on energy research ranks among the lowest in our government," Dorgan said. "The increase the president is proposing is not very large at all. It's just enough to point us in the right direction."
---
February 7, 2011
https://www.govexec.com/oversight/2011/02/tea-partier-wants-to-scrap-energy-department/33257/