Shutdown Takes Toll in Canceled Meetings, Events and Reports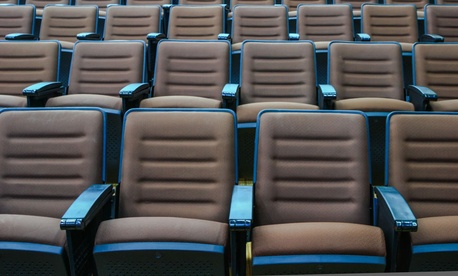 improvize/Shutterstock.com
On half-frozen websites and in sparse emails from across the government, word has been trickling out that meetings and hearings scheduled long before the shutdown are now canceled.
As many as two dozen agency, congressional and private events listed in National Journal's daybook for Tuesday bore the red "canceled" label, with four more classified as "postponed."
"Though measuring it is difficult, there's a tremendous loss here," said John Palguta, vice president at the nonprofit Partnership for Public Service. "It's not only the canceled meetings and conferences, but the data reports that are supposed to go out. They presumably will have to be rescheduled, which means that all the work that went into getting ready for it is put on hold, and then has to ramp back up."
Palguta said he has heard from several agency chief human capital officers who say they've "spent a huge amount of time preparing for the shutdown deciding on who's excepted, and how to notify people when it's time to return."
While it appears that Congress is likely to pay federal workers for the furlough days, there is "a lot of recordkeeping on back pay and huge amounts of staff hours going into that," he said. "People have been in their offices working late, and all that time would normally have been devoted to managing a workforce of 2 million. Someone still has to do the recruiting, outplacements and processing retirements. There's no on-off switch for government."
But even when the employees return to reschedule those meetings, Palguta said, "it will take a lot of time to get back online. It's terribly distracting and disruptive in terms of mission accomplishment. It'll be like disaster relief after a hurricane."
What follows is a sampling of Tuesday's cancelations:
At Agencies
Health and Human Services Department, Food and Drug Administration meeting on medical devices for patients with heart failure;
National Institutes of Health Meeting on Women's Health Review;
National Science Foundation meeting on Synchrotron research;
National Aeronautics and Space Administration applied sciences review;
Commerce Department's National Institute of Standards and Technology advanced technology review;
Energy Department Office of Science meeting on energy advanced computing and Office of Fossil Energy's meeting on ultra-deepwater development;
Environmental Protection Agency meetings on pesticide exposure modeling and on environmental education;
Transportation Department Office of the Secretary of Transportation meeting on Aviation Consumer Protections;
International Trade Commission meeting on United States-European Union barriers;
Justice Department Office of Justice Programs meeting on Motor Vehicle Title Information System;
Defense Department's meeting on National Defense University Review;
Internal Revenue Service meeting on IRS customer service.
On Capitol Hill
House Select Intelligence Committee meeting to consider requests from members of Congress, who are not members of the Intelligence Committee;
Senate Armed Services Committee hearing on "Sequestration Impact on National Defense;"
Senate Finance Committee hearing on transforming Medicare post-acute care;
Senate Agriculture, Nutrition and Forestry Committee hearing on the farm bill and rural community.
Private Sector
Cato Institute briefing "on "Rethinking U.S. Nuclear Weapons Policy;"
National Association of State Energy Officials conference on energy with remarks by Michael Halpert, deputy director of the Climate Prediction Center at the National Oceanic and Atmospheric Administration, on a "Winter Weather Forecast."
(Image via improvize/Shutterstock.com)