Fedblog

Government Executive Editor in Chief Tom Shoop, along with other editors and staff correspondents, look at the federal bureaucracy from the outside in.
This Guy Definitely Has the Strangest Federal Job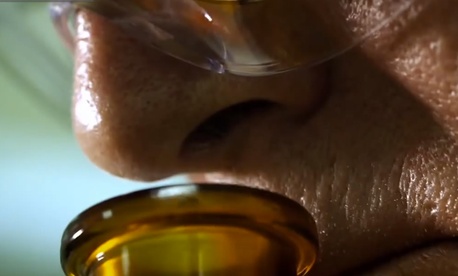 Science Channel via Youtube
Among the many challenges of space missions is the fact that you can't just crack a window up there and get some fresh air. That means astronauts have to be very careful about what they bring aboard spacecraft, lest they get stuck with a pungent odor they can't escape -- and that could literally make them sick.
How do you prevent such a scenario from unfolding? By employing a designated sniffer. In this case, George Aldrich, a NASA veteran who puts his superior sense of smell to work to evaluate items before they are sent to space with astronauts. The Daily Dot reports that includes not only spacecraft parts, but astronauts' personal items, from bibles to a model ship in a bottle.
Aldrich, who has spent almost 40 years with the space agency, clearly enjoys the limelight. He's been a regular speaker at schools over the years, where he frequently serves as a judge of "smelly sneaker" contests. He's also been featured on many science-oriented TV shows, including World's Strangest: