Fedblog

Government Executive Editor in Chief Tom Shoop, along with other editors and staff correspondents, look at the federal bureaucracy from the outside in.
It's Getting Easier to Reach IRS Employees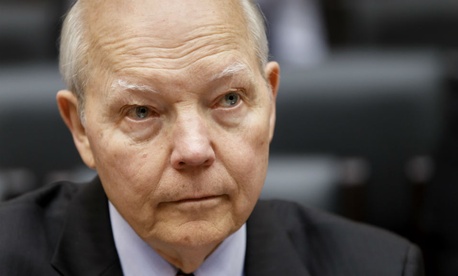 IRS Commissioner John Koskinen

J. Scott Applewhite/AP
Some agency employees are reluctant to publish their phone numbers for fear, perhaps, of harassment. That appeared to be the case at the Internal Revenue Service's Exempt Organizations Division, which for months resisted efforts to obtain a phone list by tax attorney and newsletter editor Paul Streckfus.
After pleas and even a Freedom of Information Act request last September (which IRS denied on privacy grounds), Streckfus finally wrote in March directly to Commissioner John Koskinen.
As reported in his newsletter E.O. Tax Journal Friday, the IRS gave ground in a May 23 letter from John H. Davis Jr., deputy associate director at the agency's Disclosure Headquarters. Attached were the "names, titles, posts of duty, office telephone numbers, email addresses, and business units of the current non-clerical IRS employees assigned to the Exempt Organization function of the TE/GE Division of the Internal Revenue Service who have been previously publicly identified."
A grateful Streckfus plans to seek additional contact information for his readers once the E.O. division completes a reorganization.