Promising Practices

A forum for government's best ideas and most innovative leaders.
What Makes Employees Work Harder: Punishment or Pampering?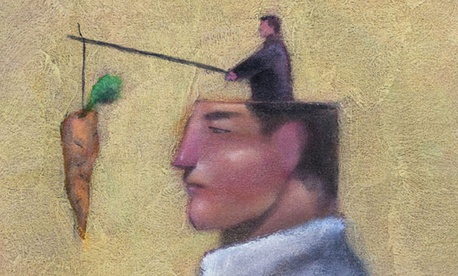 Photodisc
You're a boss. You have a bunch of employees you consider under-motivated, unproductive, and, well, sorta lazy. You wonder: How do I make them talk less? Focus more? Try harder? Think more creatively? Just be better?
You turn to social science and economic research and find that much of the conclusions appear to be divided into two strategic approaches. For lack of more officious-sounding terms, I'm going to call them: the Feel-Good strategies vs. the Feel-Bad strategies.
The Feel-Good boss is drawn to the research that suggests that just about every thing you can think of that makes workers feel good about themselves also makes them better workers. Four-day workweeks mean more meaningful work hours. Shorter work days translate into better focus. More vacation time meansheightened creativity. More short breaks means sharper attention to detail. More "toys" means more creative, playful employees who are necessary for out-of-the-box thinking.