Promising Practices

A forum for government's best ideas and most innovative leaders.
The 1936 Book That Every Manager Should Read
By Kevin J. Delaney
August 27, 2013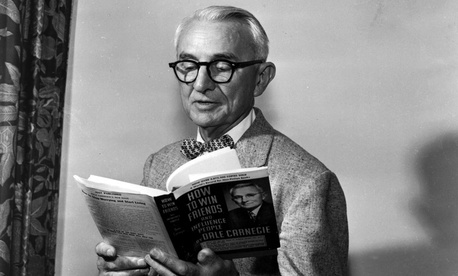 Dale Carnegie, author of "How to win Friends and Influence People".

AP File Photo
Strauss Zelnick is chief executive and chairman of the company that makes Grand Theft Auto, BioShock and other cutting-edge video games. But he says the book that has most influenced him is Dale Carnegie's 1936 bestseller, How to Win Friends and Influence People.
"The title is unfortunate because it sort of implies how to get over on people and how to be the most popular kid in the class," Zelnick said in an interview at General Assembly in New York last week. "It's not about that at all. It's a guide to living a successful life, and a guide to salesmanship. And I'd argue that those things are not so dissimilar from one another."
Zelnick says the book dramatically changed how he approached his interactions with people after he picked a copy up years ago at an airport and read it on a plane. His core takeaway from the book was to show a sincere interest in everyone around you—from your colleagues to the person taking your coffee order. Doing that deliberately and consistently opens up a multitude of opportunities for you over time, Zelnick says. "Basically following his principles has had a massive impact on my personal and professional life."