Promising Practices

A forum for government's best ideas and most innovative leaders.
The Economic Cost of Hangovers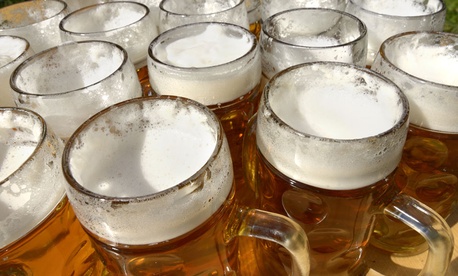 Matthias G. Ziegler/Shutterstock.com
The Fourth of July is beer's annual breakout party, with weekly sales often surpassing $1 billion around Independence Day. So when the Fifth of July falls on a weekday like this year, employers are advised to, well, manage their expectations.
Excessive drinking costs the economy more than $220 billion -- or about $1.90 per drink, according to the Center for Disease Control and Prevention, which studies the negative externalities of alcohol consumption each decade. Seventy-two percent of the costs came from lost workplace productivity, according to the 2006 survey, which suggests that the economic drag from hangovers is about $160 billion (... also the total cost of natural catastrophes in 2012.)
(Image via Matthias G. Ziegler/Shutterstock.com)