Executive Coach

Scott Eblin offers his take on lessons in the news and his advice on your pressing leadership questions.
ESPN's Stuart Scott Brings You the Best 15 Minutes of Your Day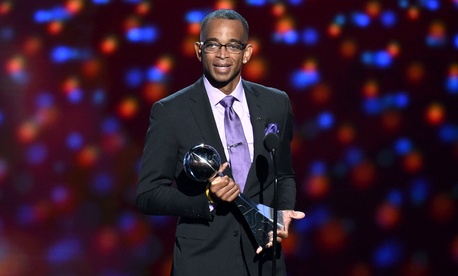 John Shearer/Invision/AP
Last night at the ESPY awards, SportsCenter anchor Stuart Scott took up the mantle of Jim Valvano when he accepted the Jimmy V Perseverance Award.
Scott has battled multiple forms of cancer for seven years now. As recently as last week, he had four surgeries in seven days because of complications from his latest round of treatment. And yet, he stood on stage last night and delivered a speech on living and loving that you need to watch. It will be the best 15 minutes of your day—even if it makes you cry.