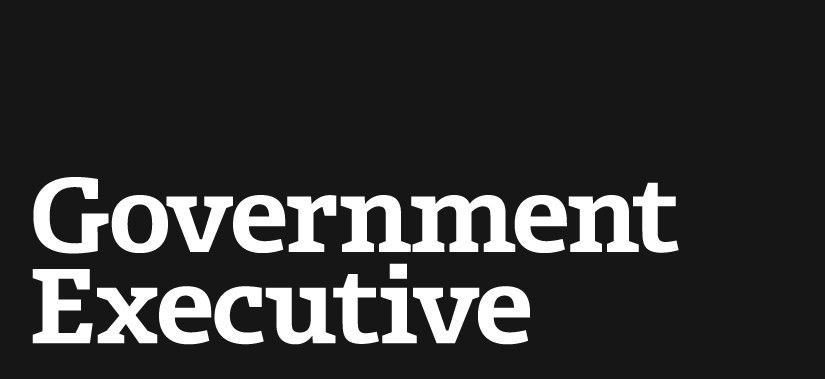 Cult of personality
July 8, 2003
Like many federal buildings in the Washington area, the headquarters of the Central Intelligence Agency has a gift shop, where employees can pick up souvenirs such as CIA T-shirts and ball caps, or browse a selection of work-related books.
Broadly, the writings available at the CIA store fall into two groups: spy thrillers written by agency scribes who apparently would rather be Tom Clancy, or wonkish nonfiction tomes about policy and espionage. Among the volumes these days, however, is a book that fits neither category. It's titled "Through Our Enemies' Eyes" and is written by an anonymous author who argues, among other things, that Osama bin Laden is more than a terrorist, and hence more dangerous than is generally thought. Bin Laden, according to Anonymous, is revered in the Islamic world much as Thomas Jefferson or Theodore Roosevelt is in the United States.
"Whether you like it or not, he is a great man," Anonymous said of bin Laden. "Without the connotation good or bad, he has changed history."
Such notions have stirred controversy at the CIA, where the author's identity is no mystery. Anonymous is a senior officer at the agency and has worked there for nearly two decades. The book went through the CIA's publication review.
"I gather that it's selling very well within the building," said Anonymous, who described how people at his office whom he's never met now sometimes introduce themselves and congratulate him on the book. He also described how he has been sidelined at work because of his decision to promote views largely out of step with the Bush administration's public characterization of the war on terrorism.
Anonymous's comparison of bin Laden to venerable historical figures is actually one of the least troubling points he makes in his current book and a second work he's now writing. More disturbing is his assertion that bin Laden and al Qaeda are not, as many U.S. officials claim, weakening after almost two years of intense attacks against them. Bin Laden is instead gaining ground, according to Anonymous.
"What we're really looking at is an insurgent-type organization, rather than a terrorist organization," Anonymous said. "Its terrorist or urban-warfare arm is really a small part of the whole."
As bin Laden sees things shaping up now, Anonymous asserts, Iraq has emerged center stage in an Islamic insurgency against the United States that spans several continents. Anonymous is convinced that bin Laden and the remaining Qaeda leaders understand the economic and political toll that insurgencies can exact on nations. Their precedent is the Soviet Union's defeat in Afghanistan, where a superpower not only fell militarily but also suffered politically to a point where the state itself began to crack. Bin Laden and his followers seek, Anonymous contends, to re-create such a victory against the United States by fomenting guerrilla attacks on military and civilian targets in many countries rather than just one.
"I think he's delighted since 9/11 that we turned up in the Philippines, in Yemen, in the East Coast of Africa, in Georgia," Anonymous said in describing how bin Laden likely views recent U.S. military deployments. "I think that's exactly the kind of thing he's looking for-to have Americans engaged against Muslims in as many places as possible."
A report released this week by a terrorism-monitoring group of the U.N. Security Council bolsters this argument. The report described an emerging generation of Islamic militants organizing themselves as a scattered guerrilla force for whom al Qaeda is both an ideology to follow and a group to join. The U.N. terrorism committee cited Afghanistan, Algeria, Kenya, the Philippines, and the Chechnya region of Russia as areas where guerrilla activity is tied to al Qaeda. Anonymous sees a similar pattern forming in Iraq, where fighters from neighboring countries are among the insurgents striking almost daily at U.S. troops. The recent suicide bombings in Morocco and Saudi Arabia also seem to bear al Qaeda's signature.
Anonymous suspects that at least in Morocco, however, the bombers were not agents of al Qaeda but men simply inspired by bin Laden's political vision of war against the West. Anonymous said the profiles of the attackers, all young men from Casablanca who apparently never had Qaeda training, suggest that homegrown Islamists are adopting the violent edge that bin Laden has long tried to foster, without being formally part of al Qaeda.
Certainly bin Laden's stature as a world leader continues to grow. A recent global survey conducted by the Pew Research Center for the People and the Press showed diminishing approval for the U.S. war on terrorism in most Muslim countries and, significantly, a groundswell of support for bin Laden. In Jordan, according to the Pew poll, people trust bin Laden as a world leader more than they do their own King Abdullah. Bin Laden enjoys greater support than Yasir Arafat in the Palestinian territories, while also holding considerable popularity in Indonesia, Morocco, and Pakistan.
"We still live in world where ideas count, and what we're fighting here is a man with ideas," said Anonymous. "The president has continually gone out of his way to say this isn't a war against Islam. Well, it may be turning into a war by Islam against us, and we at least should consider that."
---
July 8, 2003
https://www.govexec.com/defense/defense-beat/2003/07/cult-of-personality/14478/