Military whistleblower cases at risk of being dismissed prematurely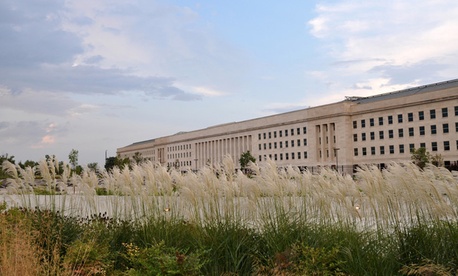 Flickr user kevharb
The Pentagon inspector general's office -- which conducts an ongoing campaign to encourage legitimate whistleblowers to come forward -- could be closing some of its investigations of military reprisal cases prematurely, auditors said in a report released Wednesday.
The Government Accountability Office assessment -- a draft version of which was leaked and published earlier in the day -- said the Defense Department's IG generally has not met its statutory requirement to report on cases within 180 days, and unreliable and incomplete data hinder its attempts to improve the work flow.
"DoD's efforts to ensure that appropriate corrective action is taken -- both for whistleblowers and against those who reprise against whistleblowers -- are hampered by disconnected investigative and corrective action processes and the limited visibility of the corrective actions taken," the report said. "Until it further addresses the challenges it faces in regard to oversight mechanisms, [the Defense IG] cannot be assured that it is effectively conducting its oversight responsibilities or implementing the whistleblower reprisal program as intended."
The IG also lacks sufficient performance metrics, clear guidance for investigators and standardized case monitoring procedures, GAO said.
The report's cover letter indicated it had been sent to Defense Secretary Leon Panetta in late January. All the department's responses to GAO recommendations consisted of "when we confirm what actions the agency has taken in response to this recommendation, we will provide updated information."
The draft version of the report was obtained and published by the nonprofit Project on Government Oversight.
Chuck Young, GAO managing director of public affairs, told Government Executive the report was released Wednesday "because we had all the comments in and it was finished, and DoD agreed with all the recommendations."