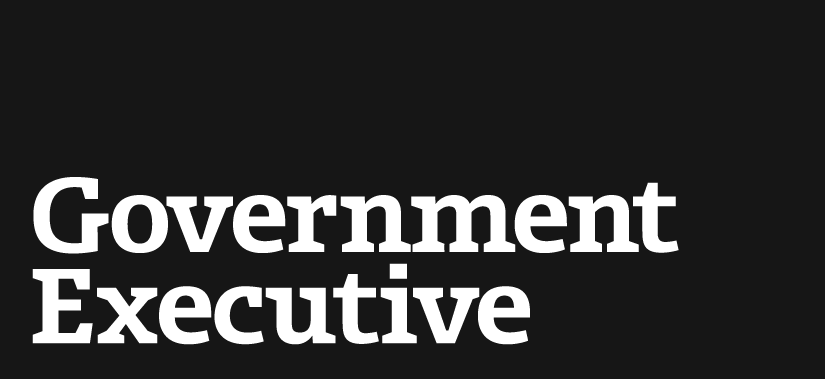 Bird flu fears raise quarantine questions
October 25, 2005

When the infectious disease known to the world as SARS, or severe acute respiratory syndrome, hit Asia and Canada in 2003, tens of thousands of people who had possibly been exposed to the virus were quarantined. In mainland China, Hong Kong, and Singapore, police surrounded and cordoned off buildings, set up checkpoints on roads into and out of areas where the disease had been discovered, installed Web cameras in people's homes, blocked off whole villages, and even threatened to execute anyone who broke quarantine.

In Canada, public health authorities merely asked people who might have been exposed to SARS to voluntarily quarantine themselves in their homes. Canadian authorities provided food, other supplies, and even compensation for lost wages to people in quarantine. An estimated 20,000 civic-minded Canadians complied. Only 27 people were served with legal quarantine orders after they put up some resistance.

If an avian-flu pandemic hits the United States, will federal, state, and local authorities' use of their quarantine powers look more like what happened in China or the events in Canada? Would Americans politely obey quarantine requests, or would they defy orders, cross quarantine lines, panic, and riot? Should law enforcement officers -- or the military -- plan to use force to prevent the further spread of a disease that epidemiologists predict could kill millions? The legal authority for either the Chinese or the Canadian approach exists at the federal level and in most states and localities -- albeit with more due-process protections than Chinese law affords. So, the question is less what can U.S. authorities do than what would they do.

For the most part, public health officials in this country are promoting a Canadian version of quarantine, in which authorities appeal to Americans' humanity to help contain the disease voluntarily. Government officials tend to avoid discussing the use of force. "Everyone's so reluctant to go there," said Karen Guttieri, a professor at the Naval Postgraduate School in Monterey, Calif., who has explored the issue with students from federal, state, and local agencies. "It's almost like if you don't talk about it, it won't happen."

But many experts warn that the nation's underfunded, understaffed public health infrastructure would be quickly overwhelmed by an avian-flu pandemic. They say that little interagency planning for such an outbreak has been undertaken by local and state public health, law enforcement, and emergency management agencies -- let alone by the federal government. Thus, it is easy to imagine that, in a pandemic, aid workers would face the problems seen in the aftermath of Katrina: inconsistent instructions from government officials, poor coordination among rescue agencies; and rumors and misinformation. What's more, the inundation of hospital emergency rooms with the "worried well," the looting of pharmacies, and the movement of people would combine to worsen the spread of the disease. In such a scenario, the police or the military might need to take aggressive action to restore order.

"What passes for quarantine planning proceeds without appreciation for a worst-case outcome," said law enforcement expert Clifford Karchmer. "The nation quickly needs to plan for and train its public safety infrastructure for that Plan B."

Public health officials say "quarantine" is a much-misunderstood term. When they use it, they mean the confinement of individuals who have been exposed to a disease but have not shown any symptoms of it. A confinement of a given period of time (10 days for measles, for example) is set to monitor whether the exposed person becomes sick. Those who are ill are then "isolated" -- usually in a hospital isolation unit -- and given medical care. Confusion over the meaning of "quarantine" would likely hamper communications during a pandemic.

Large-scale quarantines have not been imposed in the United States for more than 80 years, not since the 1918 Spanish flu pandemic. Some small quarantines have been ordered, including one last year for seven Iowa teenagers who declined to be vaccinated during a measles scare. However, the idea of massive quarantine has been back on the minds of many public officials since the anthrax mail attacks that followed September 11, 2001.

Public health officials, police officers, and military analysts have been debating the appropriate use of quarantine during a terrorist biohazard attack. Many of the scenarios developed as a result of those discussions postulate a contained area of exposure -- such as an airport -- that could be blocked off to prevent anyone from coming in. Decontamination units would be set up to clear people to leave.

Since the SARS outbreak of 2003, officials have been trying to learn from the quarantines in Asia and in Toronto, the center of the outbreak in Canada. But neither a contained biohazard attack nor the SARS episode matches the situation that would be created by human-to-human transmission of a virulent avian flu. Public health experts predict that such a disease would spread to many points on the globe before even being identified.

Recognizing the great danger an avian-flu pandemic could pose -- and that it could easily overwhelm state and local agencies -- President Bush has suggested military enforcement of a quarantine. "If we had an outbreak somewhere in the United States, do we not then quarantine that part of the country, and how do you then enforce a quarantine?" Bush asked at his October 4 press conference. "Who best to be able to effect a quarantine? One option is the use of a military that's able to plan and move."

The idea of a military-enforced quarantine conjures up images of the 1995 Dustin Hoffman movie Outbreak and has been widely criticized ever since Bush suggested it. "Are you going to tell the soldier to shoot the soccer mom trying to get her kids out of the city in her minivan?" asked Ed Richards, a Louisiana State University law professor who has studied quarantines and the use of force. "The answer is, Only if you're crazy."

Indeed, military planners themselves are reticent to even talk about a military-run quarantine. Over the past few years, the Defense Threat Reduction Agency has conducted several workshops in which military officials imagined themselves providing support and logistics to local and state leaders, rather than running quarantines themselves. Local and state leaders tend to see things the same way. "The military is excellent at logistics," said Dorothy Teeter, acting public health director for Seattle and King County, Wash. She said National Guard troops could bring food, water, and medical supplies to people in voluntary home quarantine. "I have a very difficult time envisioning the need for armed troops with guns, in any scenario."

Teeter said that she wouldn't expect to close off whole sections of Seattle or King County anyway because, in a pandemic, avian flu would have spread so widely as to make that kind of large-scale quarantine ineffective. Seattle leaders instead plan to educate the public about steps individuals could take to try to protect themselves. The city's leaders also plan to explain how people would know whether they should report to medical authorities for either hospital care or voluntary home quarantine. In addition, Seattle would take what are called "social distancing" steps, including closing schools, churches, stadiums, and other public venues and restricting use of public transportation. "You have to ask people to stay home," Teeter said.

Of course, they might not stay home. In June 2004, public health, emergency response, police, fire, and other authorities in Charlotte, N.C., conducted a 36-hour exercise in which residents were assumed to have been infected with smallpox that had been released by terrorists. Capt. Glen Neimeyer of the Charlotte-Mecklenburg Police Department said officers already carry respirators, thanks to federal grants, so protecting the officers themselves wasn't a problem. But in the exercise, authorities played out a scenario in which thousands of people, worried that they had been infected, rushed to hospitals.

One hospital campus in the area has 157 entrances to its buildings, but usually only three or four security guards on duty. Police trying to maintain crowd control there would be quickly swamped, Neimeyer said. Because the police force doesn't have enough officers to cope with a major outbreak, he said, the military would be a great help. "They would be a fantastic resource for guarding hospitals or for plugging them in [to the security force to help with] quarantine and isolation issues," he said.

Neimeyer said use-of-force guidelines for police would be similar to those followed during curfews, such as those in the Carolinas in the aftermath of Hurricane Hugo in 1989. Most people would comply voluntarily, he predicted. The presence of police officers would deter many other people from straying. Verbal commands from officers would take care of even more. Forcibly moving people, perhaps in handcuffs, would cover the most disobedient.

"A lot of people ask, 'Could they shoot them?' " Neimeyer said. "I guess you could come up with a scenario, if they're dripping with VX [chemical-warfare nerve agent] and their skin's falling off and they're running toward a group of people." But, Neimeyer added, most people would probably voluntarily comply with quarantine orders out of fear for their own safety.

Historically, the use of force in quarantines has made situations worse. Quarantines imposed in Muncie, Ind., and in Milwaukee during smallpox outbreaks in the 1890s led to deadly riots. Reason, rather than force, public health officials say, would be an effective tool to get people to act appropriately. Rex Archer, director of the Kansas City, Mo., health department, pointed out: "Most of the time in this country, if you educate people, most of them will do the right thing, if they understand they're protecting themselves and their loved ones."
---
October 25, 2005
https://www.govexec.com/defense/2005/10/bird-flu-fears-raise-quarantine-questions/20504/