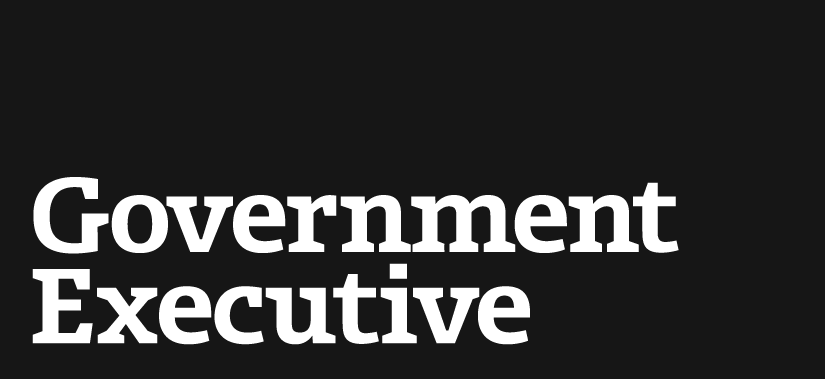 White House vows to protect openness while fighting online piracy
January 17, 2012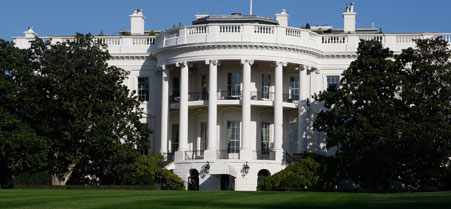 Ron Edmonds/AP
The White House on Saturday made clear that it will oppose any legislation to crack down on digital theft and counterfeiting that would diminish the openness of the Internet.
"While we believe that online piracy by foreign websites is a serious problem that requires a serious legislative response, we will not support legislation that reduces freedom of expression, increases cybersecurity risk, or undermines the dynamic, innovative global Internet," said a statement posted by the Obama administration's top technology officials.
"Any effort to combat online piracy must guard against the risk of online censorship of lawful activity and must not inhibit innovation by our dynamic businesses large and small," the statement said.
The posting by Victoria Espinel, intellectual property enforcement coordinator at the Office of Management and Budget; Aneesh Chopra, chief U.S. technology officer; and Howard Schmidt, cybersecurity coordinator for the White House national security team, was a response to online petitions urging the president to block any efforts by Congress to regulate the Internet.
One petition posted on the White House "We the People" website just before Christmas has garnered more than 51,000 signatures in the past three weeks. It urges Obama to veto any bills, including the Stop Online Piracy Act moving through the House, "that threaten to diminish the free flow of information."
Both SOPA and a bill approved last spring by a Senate committee will be front and center in Congress when lawmakers return from recess next week.
House Judiciary Chairman Lamar Smith , R-Texas, plans to continue a markup of SOPA that began in December with two days of debate on dozens of amendments. SOPA proposes to limit access to websites that offer pirated movies or music or that sell counterfeit goods. Smith issued a statement on Saturday welcoming the administration's position paper. "I agree with the White House that any legislation to combat online piracy should not harm the Internet or slow innovation," he said.
House Oversight and Government Reform Chairman Darrell Issa , R-Calif., had planned a hearing next week on how SOPA could affect innovation and cybersecurity, but Issa announced on Saturday morning that the hearing will be postponed. "Majority Leader [Eric] Cantor has assured me that we will continue to work to address outstanding concerns and work to build consensus prior to any anti-piracy legislation coming before the House for a vote," Issa said. "The voice of the Internet community has been heard. Much more education for Members of Congress about the workings of the Internet is essential if anti-piracy legislation is to be workable and achieve broad appeal."
Meanwhile, Senate Majority Leader Harry Reid , D-Nev., has scheduled a vote for Jan. 24 on a motion to begin debate on anti-piracy legislation that was passed by the Senate Judiciary Committee in May but has been blocked from floor action by Sen. Ron Wyden, D-Ore., over concerns about infringements on free speech and innovation.
The bills have generated a fierce debate both online and in the business world about balancing openness on the Internet with the need to protect both cybersecurity and intellectual property rights.
This week, U.S. Chamber of Commerce President Thomas Donohue pledged to work with all sides in the debate to broker a compromise.
"We knew this would be a difficult issue," Donohue said at a news conference on Thursday. "We believe that there are serious objections and legitimate ones that have been raised by some of our friends in the Internet business and we're working very, very hard to get those resolved."
In the online statement on Saturday, the White House technology team said the issues are not just matters for Congress to address through legislation. "We expect and encourage all private parties, including both content creators and Internet platform providers working together, to adopt voluntary measures and best practices to reduce online piracy," the statement said.
In order to minimize the risks to innovation and openness, the White House officials said, "new legislation must be narrowly targeted only at sites beyond the reach of current U.S. law, cover activity clearly prohibited under existing U.S. laws, and be effectively tailored, with strong due process and focused on criminal activity."
The tech team also stressed that efforts to combat piracy must not undermine security or "the underlying architecture of the Internet."
"Proposed laws must not tamper with the technical architecture of the Internet through manipulation of the Domain Name System (DNS), a foundation of Internet security. Our analysis of the DNS filtering provisions in some proposed legislation suggests that they pose a real risk to cybersecurity and yet leave contraband goods and services accessible online."
Smith said in his statement on Saturday that he has already taken action on that issue. "Yesterday, I announced that I will remove the DNS blocking provision from the Stop Online Piracy Act so that the Committee can further examine and study the issues surrounding this provision," he said.
The White House statement emphasized, though, that steps must be taken to strengthen protection of intellectual property.
"Let us be clear - online piracy is a real problem that harms the American economy, threatens jobs for significant numbers of middle class workers and hurts some of our nation's most creative and innovative companies and entrepreneurs. It harms everyone from struggling artists to production crews, and from startup social media companies to large movie studios.
"While we are strongly committed to the vigorous enforcement of intellectual property rights, existing tools are not strong enough to root out the worst online pirates beyond our borders. That is why the Administration calls on all sides to work together to pass sound legislation this year that provides prosecutors and rights holders new legal tools to combat online piracy originating beyond U.S. borders while staying true to the principles outlined above in this response.
"We should never let criminals hide behind a hollow embrace of legitimate American values," the White House officials wrote.
Two groups that have opposed provisions of SOPA and the Senate bill, dubbed the Protect IP Act, issued statements on Saturday responding to the White House posting.
"We appreciate the Administration's recognition that our ability to innovate, invest, and grow the economy is dependent upon keeping the Internet open and free," said Markham Erickson, executive director of the NetCoalition that represents Google, Yahoo and other Internet companies.
"The White House has made a valuable contribution to the ongoing debate over the Stop Online Piracy Act (SOPA) in the House and the Protect Intellectual Property Act (PIPA) in the Senate," said Sherwin Siy, deputy legal director of the advocacy group Public Knowledge. "The statement ... affirms the message that legislation tampering with the Domain Name System (DNS), one of the fundamental building blocks of the Internet, poses real risks to the security and stability of the Internet."
---
January 17, 2012
https://www.govexec.comhttps://www.nextgov.com/cybersecurity/2012/01/white-house-vows-to-protect-openness-while-fighting-online-piracy/50459/