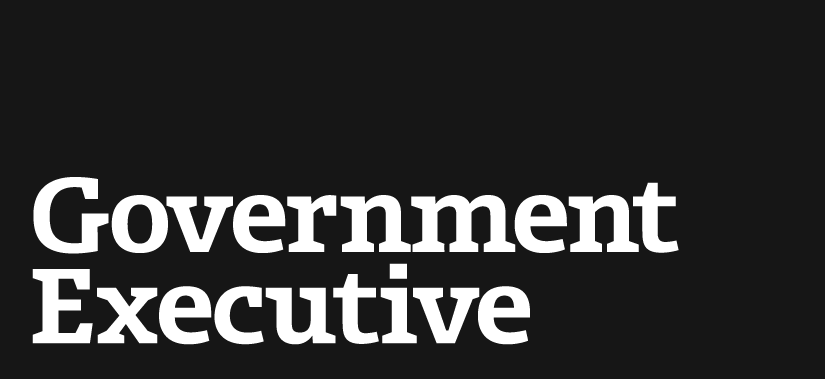 Bush proposal would help agencies avoid job competitions
By Jason Peckenpaugh

September 7, 2001

Federal agencies would have vast new authority to outsource work without giving civil servants a chance to compete for their jobs under a proposal being developed by the Bush administration. The proposal, which an official with the Office of Management and Budget described as "very preliminary," would allow virtually all small businesses that are included in federal preferential contracting programs to receive contracts of any size to perform work that is currently done by federal employees. Besides creating new opportunities for women and minority-owned small firms to contract with Uncle Sam, the proposal would give agencies another option to meet the administration's competitive sourcing goals, according to the OMB official. OMB has told agencies to compete or outsource 5 percent of all federal jobs considered commercial in nature--a total of 42,500 positions--by October 2002. "Government agencies have stated goals they have to meet regarding contracting to small businesses," said the OMB official. "Another goal they have is the 5 percent goal [competitive sourcing goal]. This is the context of this initiative." The official added that "nothing has been decided yet" and the proposal could change. The proposal, outlined in a draft memorandum from OMB Director Mitch Daniels, would greatly expand the types of companies that qualify as "preferential procurement sources" and are eligible for certain kinds of direct conversions, a process in which federal jobs are converted to the private sector without competition. Currently, agencies can directly convert federal activities involving 10 or fewer jobs, but preferential procurement sources may receive direct conversions of any size. Under current contracting rules, preferential procurement sources include Federal Prison Industries and nonprofit organizations that administer the Javits-Wagner-O'Day Act of 1971. Alaska Native-owned corporations are also eligible for such direct conversions. The Bush proposal would extend this authority to all women-owned small businesses, small disadvantaged businesses, veteran and service disabled veteran-owned small businesses, small businesses in the HUBzone urban development program, and small businesses included in the Small Business Administration's 8(a) Business Development Program. The Bush proposal would be a shot in the arm for over 5 million women-owned small businesses and 3 million minority-owned small businesses, according to a 1997 Small Business Administration (SBA) survey, the most recent year the survey was conducted. Virtually all women and minority-owned businesses are considered small businesses under the guidelines of the SBA. While these firms would not have to go through the public-private competition process to receive direct conversions, it is unclear whether they would be required to compete against other private firms to win federal work. Typically, preferential procurement sources are eligible for non-competitive, sole-source contracts. If the White House decides that these small firms could receive non-competitive contracts, contractor associations might not line up behind the proposal. "We believe as much as possible of this work should be competed," said Stan Soloway, president of the Professional Services Council. The Contract Services Association is still formulating a position on the proposal, according to CSA spokesman and counsel George Sigalos. When finalized, the proposal will take the form of an OMB rule and will be published in the Federal Register, according to the OMB official. The proposal would modify the Circular A-76 Revised Supplemental Handbook. If the proposal is adopted, agencies would be able to meet the 5 percent competition mandate through direct conversions alone, according to a contracting expert. "It would be very easy," said Robert Agresta, vice president of Star Mountain Inc., a consulting firm that is helping several agencies comply with the 5 percent target. "We're dealing with agencies right now with enormous lists of commercial activities who could never compete the 5 percent at this point." The OMB official said that public-private competition is still the cornerstone of the administration's competitive sourcing goals. "It's still very much the case that competitive sourcing with public-private competition at its heart is still the primary means for achieving the 5 percent goal," said the official. But the draft proposal severely undermines this argument, according to Jacque Simon, public policy director at the American Federation of Government Employees (AFGE), a federal union that represents 600,000 employees. "[Bush officials] say every place that it's the competition that saves the money," she said. "And here they are, helping agencies evade competition." By giving agencies more ways to avoid public-private competition, the Bush proposal denies federal employees the right to compete for their jobs and could end up costing the government more money, Simon said. The OMB official would not speculate on what the Bush administration would do if an agency proposed meeting the 5 percent target entirely through direct conversions, but said a "tiny agency" might be able to meet its goal through direct conversions alone. Bush officials have not raised the draft proposal at the Commercial Activities Panel, a congressionally mandated commission that is reviewing federal outsourcing policy, according to Simon, who is providing staff support on the panel for AFGE President Bobby Harnage. "[The issue] hasn't been raised at all," she said. "It runs counter to [Bush officials'] statement that they won't do anything until the panel does its work."
---
By Jason Peckenpaugh
September 7, 2001
http://www.govexec.com/contracting/2001/09/bush-proposal-would-help-agencies-avoid-job-competitions/9910/