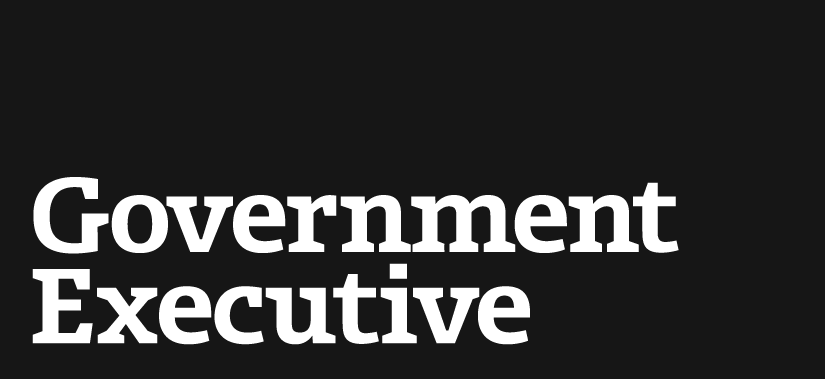 Telework Honor Roll
May 13, 2013
Six federal agencies and one state agency received awards late last month for excellence in telework programs and mobility.
The 8th annual Tele-Vision Awards, run by Mobile Work Exchange, recognized public sector telework and mobility programs, including agency accomplishments and individual contributions to supporting a mobile workforce.
Unlike past years, which often had repeat agencies that simply updated their telework programs, this year's winners were all new, a testament of the progress telework has made across the federal government, Cindy Auten, general manager for Mobile Work Exchange, said last week.
"Historically, we have had a repeat winner that had expanded their program, so we started to see a lot of the same people," Auten said. "This year, all award winners were new, which was really interesting and helped uncover some of these new practices."
The awardees were selected by an independent panel of judges made up of professionals from government and affiliate organizations with experience funding, implementing and managing telework and mobility programs.
Award winners were:
Federal Telework Honorable Mention Award: the Equal Employment Opportunity Commission's Bring Your Own Device (BYOD) program, which launched in 2012 after the EEOC saw a need to reduce costs while providing employees access to mobile technologies to remain productive. Prior to the BYOD program, EEOC was spending $800,000 per year on 560 government-furnished devices. BYOD has brought the number of agency devices down to 360 and has cut wireless service spending by nearly 50 percent.
Federal Telework Honorable Mention Award: The Government Accountability Office's enhanced telework pilot program, which launched in 2012 in its Boston and San Francisco field offices. The program offered GAO employees participating in telework of 50 percent or more of their schedule the option to receive a suite of tools at their alternate worksites, such as a laptop, desktop video conferencing and software and voice over internet protocol. The pilot has helped the agency save $1.2 million in lease and security costs and has reduced the offices' physical footprint by nearly half and helped increase average telework participation by 6.5 percent.
The Mid-Atlantic Telework Advisory Council's Telework Driver Award: Sheri Sheehan, a division chief at U.S. Citizenship and Immigration Services, was recognized for her leadership in enabling all 40 employees in the Office of Intake and Document Production to telework. Sheehan also developed a daily productivity report that revealed increased productivity among teleworkers, which led to the expansion of the program from one day per week to three days per week.
Largest Leap in Telework/Mobility Award: The inspector general's office at the Interior Department's telework program, which launched in 2009 to improve employee work-life balance, reduce commute times, reduce costs and ensure continuity of operations. By integrating the right technology, the OIG went from having resistance to telework to now more than 98 percent participation rate. In 2012, employees accrued close to 80,000 telework hours, an increase of nearly 500 percent.
Excellence in Enabling a Secure Mobile Workforce Award: The Merit Systems Protection Board, which boasts more than 65 percent telework participation, has equipped all employees with laptops to ensure that all have the capability if necessary. MSPB also has implemented a BYOD program that allows employees to choose the device the works best for them and has created a mobile reimbursement policy that will save an estimated $10,000 annually for every 20 employees who switch to a personal device.
Telework/Mobility Program with Maximum ROI Award: The Homeland Security Department's National Protection and Programs Director's mobility pilot program, which was designed to promote mobility and improve employee engagement and cut costs. The program has included the development of a tool -- the Mobility Efficiency Tracking Analysis Tool -- a survey-based dashboard that enables users to establish and track current and future workplace mobility. NPPD is using the tool to implement space design configuration, facilities compression and IT strategies to support the growing mobile workforce.
Greatest Growth in Mobile IT Award: The Defense Logistics Agency's home use program has facilitated remote access to the agency's unclassified network through a virtualized workstation. DLA also has implemented an alternative work schedule policy that allows employees to telework two to three days per week. The number of employees eligible to telework at the end of 2012 was 61 percent, and the agency has reduced costs of issuing multiple devices to employees and contractors by enterprise consolidation, publishing virtual applications and enabling access from non-government issued equipment.
State and Local Government Telework/Mobility Program Award: The Virginia Information Technologies Agency combines initiatives such as BYOD, mobile security and agency virtualization to securely allow 89 percent of employees to telework one or more days per week -- up from just 44 percent five years ago.
---
May 13, 2013
https://www.govexec.comhttps://www.nextgov.com/cio-briefing/2013/05/telework-honor-roll/63120/